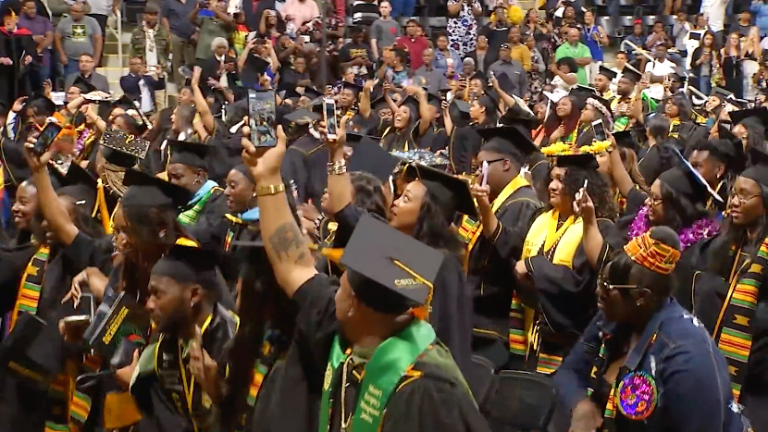 Woman receives a Masters Degree and a Law Degree from two Different Universities. In the Same Week!
#blackgirlmagic indeed
Ashley Williams has much to celebrate. She earned her Master's degree in Political Management at George Washington University, but she also received a JD degree in Law from the University of Pennsylvania. All in the same week!
Not only did Williams juggle two very different higher education degrees, but she was simultaneously working at the State Department as a Special Advisor and Director of Special Projects.
Williams credits her academic determination to her lawyer parents, and her quest to simply educate her mind in multiple ways.
"A lot of people wondered why I continued with my Master's after starting law school, but both stimulated my mind in different ways. I was incredibly fortunate to be able to do both, but it did require sacrifice and discipline" she said. 
Black women are the largest demographic in America with college degrees. Though this accomplishment is unparalleled, black women are still on the lower end when it comes to pay equality. Falling below white and asian women, being paid only 64 cents to every white man's dollar.
Regardless of the current circumstances women of color continue to unfairly face, Williams hopes that her story inspires others. "No matter what, never give up and never feel like you aren't enough. I hope my story inspires others to keep striving and remember that all of our possibilities are endless."