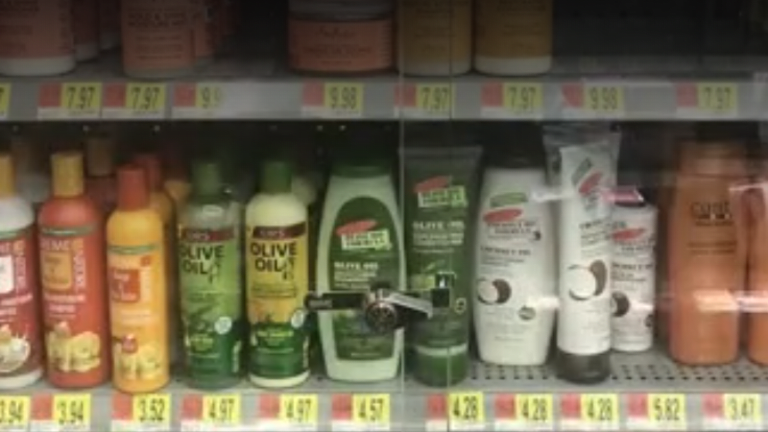 Walmart slammed for locking African-American hair products in glass case
A Long Island Walmart has come under fire for locking away their African-American hair products.
Other hair products are on the shelf, free for customers to pick up and place in their baskets and trolleys, but the ones which cater to the Black community have been placed under lock and key.
On customer spoke to CBS2 about the alleged racial profiling:
"That's discrimination," shopper Patricia Fulford said, also claiming that she had to wait for 10 minutes for an employee to unlock the case.
"So I went and found the manager and said, 'I'm waiting for the key for shampoo and conditioner.' I said, 'But let me ask you, why are the black hair products locked up and not the white hair products?' 
He said, 'Um, um,' and another associate said, 'Well, people have been stealing,'" Fulford said.
"It's just not right that I have to wait for a key to get shampoo and conditioner and my fellow shopper does not," Fulford said.
Walmart issued the following statement to News 12:
"We do not tolerate discrimination of any kind at Walmart. We serve more than 140 million customers weekly, crossing all demographics, and are focused on meeting their needs while providing the best shopping experience at each store. We're sensitive to this situation and also understand, like other retailers, that some products such as electronics, automotive, cosmetics and other personal care products are subject to additional security. Those determinations are made on a store-by-store basis using data supporting the need for the heightened measures."
Walmart has since removed the locks from the Riverhead store.