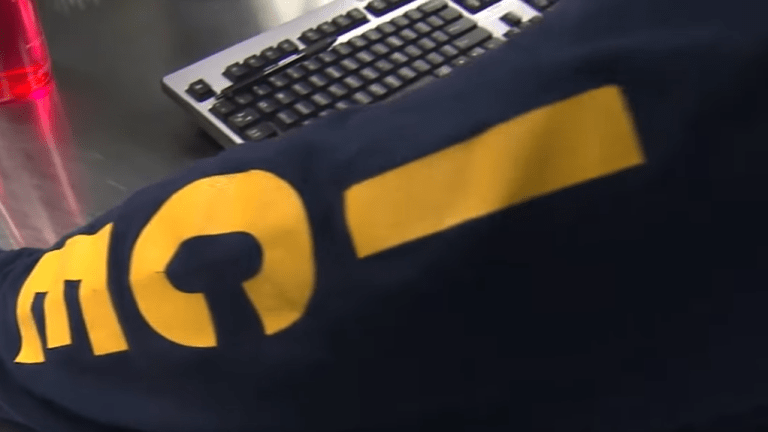 Trans Woman was Beaten in ICE Custody; Dies Later
A transgender woman who died in Immigration and Customs Enforcement custody was likely beaten before her death, her autopsy reports.
Roxsana Hernández Rodriguez, 33, a transgender woman was being held in a privately operated detention center and died after several days of severe, untreated dehydration.
Rodriguez died just nine days after being transferred to a unit specifically for transgender women at the Cibola County Correctional Center in New Mexico. The facility is operated under contract by CoreCivic which is the second-largest private prison company in the United States, boasting 129 facilities across North America.
"There she developed severe diarrhea and vomiting over the course of several days," wrote forensic pathologist Kris Sperry, "and finally was emergently hospitalized, then transported to Lovelace Medical Center in Albuquerque, New Mexico, where she remained critically ill until her death."
The autopsy concluded that Hernández Rodriguez's cause of death was most likely "severe complications of dehydration superimposed upon HIV infection.
"According to observations of other detainees who were with Ms. Hernández Rodriguez, the diarrhea and vomiting episodes persisted over multiple days with no medical evaluation or treatment, until she was gravely ill," Sperry wrote.
The autopsy showed evidence of physical abuse including "deep bruising" on her hands and abdomen, blunt-force trauma "indicative of blows, and/or kicks, and possible strikes with blunt object." 
Andrew Free, an attorney who is representing her family told The Daily Beast that her "treatment in ICE custody went far beyond neglectful."
"She journeyed thousands of miles fleeing persecution and torture at home only to be met with neglect and torture in this country's for-profit human cages," Free told them.
An ICE spokesperson, Danielle Bennett, released a statement to the Daily Beast regarding the results of the autopsy.
"U.S. Immigration and Customs Enforcement (ICE) cannot speak to the validity of the private autopsy cited by The Daily Beast; however, allegations that she was abused in ICE custody are false.
"A review of Hernandez's death conducted by ICE Health Service Corps medical professionals confirmed that she suffered from a history of untreated HIV. At no time did the medical personnel treating Ms. Hernandez at Cibola General Hospital or Lovelace Medical Center raise any issues of suspected physical abuse.
"ICE takes very seriously the health, safety and welfare of those in our care, including those who come into ICE custody with prior medical conditions or who have never before received appropriate medical care. Any death that happens in ICE custody is a cause for concern, and the agency will continue its full review of this case according to standard protocols."
CoreCivic director of public affair Amanda Gilchrist also told The Daily Beast that "we take the health and well-being of those entrusted to our care very seriously," and are "committed to providing a safe environment for transgender detainees."