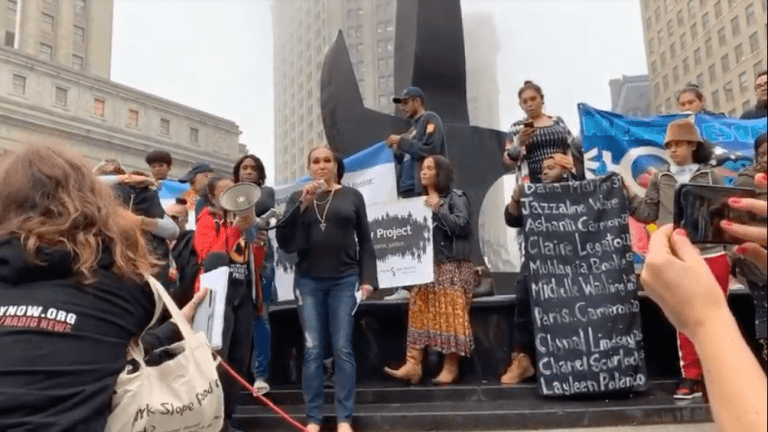 The Death of Black Trans Woman Layleen Polano is One of too Many
Ten trans women have been murdered this year with almost zero news coverage.
Twenty-seven year old Layleen Polanco was arrested in April for drug and prostitution related charges. Unable to post her $500 bail, she was taken to Rikers Island, a complex notoriously known for its hostile environment. On June 7th, she was found dead in her cell.
Unfortunately, Polanco's story is one of many. An Afro-Latinx transgender woman, Polanco's fatal treatment by authorities is an experience transgender people face throughout the country. In an article from The Appeal, Polanco was found in her solitary confinement cell, a measure New York has resulted to in an effort to protect transwomen from entering a male populated jail system. In 2015 Rikers Island opened a transgender housing unit (THU), however Polanco was removed from it, following an altercation with a fellow detainee. She was then placed in solitary confinement where she was last seen alive .
With the mental and emotional effects of solitary confinement evident, Polanco's fatal story brings up the conversation of trans protections, especially in the justice system. The Bureau of Justice released a report that found 34% of trans people being victims of sexual assault and violence while in prison. Though the NY Board of Correction has put a THU in place, trans women are still held in male sectors, leaving the THU underutilized, with trans women unaware it was even an option.
Polanco's death led to outcries from family, friends and advocates who took to New York streets for answers. In a statement from the Legal Aid Society: "Ms. Polanco's passing is a tragic reminder of the heightened risk and physical and emotional torture that transgender people - especially those from communities of color - face in the criminal legal system, particularly while in custody." Politicians such as Alexandria-Ocasio Cortez also tweeted about Polanco inhumane death, and Pose actress Indya Moore took to her Instagram Live to post a video of her anger and devastation over her death and the continuous mistreatment black trans women. The Department of Correction has yet to release an official cause of death.

Hate crimes and violence against LGBTQ communities have escalated, with murders against black trans women rising. Over 10 black trans women have been murdered this year with little to no national news coverage, including Muhlaysia Booker's murder last month.