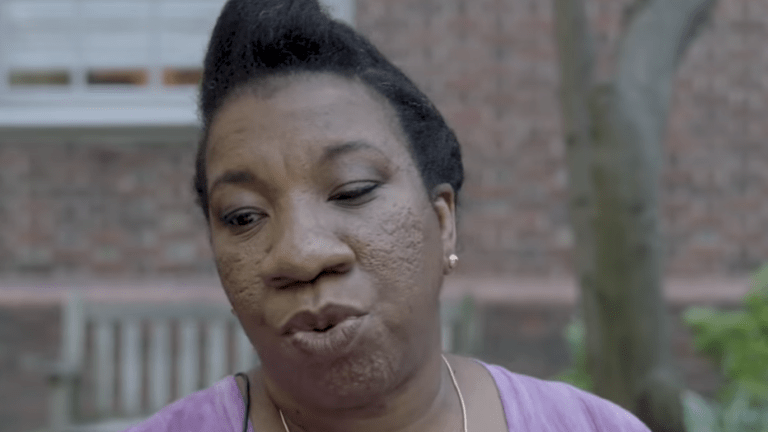 Tarana Burke weighs in on comedians attempting to return following #MeToo scandals
#MeToo founder Tarana Burke sat down for an interview on the two-year anniversary, where she had some harsh words for celebrities trying to make a return after being exposed in sexual misconduct scandals.
"Can I say something about that in terms of accountability. I have been thinking a lot about Dave Chappelle and Aziz Ansari because they both have these comedy specials, right? And I know Dave Chappelle wasn't accused of anything, whatever, but he decided he was just going to go down this road...But some people are not going to be comfortable with what I'm going to say," she explained to Teen Vogue.
Burke's #MeToo campaign rocked Hollywood. As a result, several high profile entertainers and executives' careers have been left in tatters. But Burke, she was full of praise for Aziz Ansari's stand up special.
"I've said this in places where people are like, 'I don't agree with you,' but I think Aziz Ansari's response… has anybody seen his stand-up? He didn't act like it didn't happen. He talked very clearly about what his year's been like, and not from a like, 'Yo, this has been a really messed up year,' but like, 'what did I learn? What did I do? How did I try to make this situation, turn this situation around?' He was humble."
But comedian Louis C.K. did not earn brownie points for the handling of his #MeToo scandal. In 2017, the comedian was accused of sexual misconduct by five women.
"And I said, you know, 'Why can't these other folks at least have some lessons," Burke said. "I'm just so angry at the folks who kind of hide for six months, and then peek their head like Louis C.K. Louis C.K. is an assh*le."
She continued: "And I'm going to tell you, he was one of my favorite comedians, right? I loved his show, I love Louis C.K., but you going to come back and start talking about transphobes, and children getting shot, what are we supposed to do?"
She added:
"And this is the thing about accountability with these public figures that I think they don't get. You want my support, right? I don't tell anybody what it should look like, but for me, when I think about accountability, you start with the person you harmed first. So before you bring your face out into the public or whatever, did you go to the people who you caused harm to and ask them what they need? Did you try to have a process, any kind of process, restorative process, with them? And they may say, "I don't want that. I don't want anything to do with you," which is their right. But you have to start there. The second layer of that is, you want me to laugh at your jokes, buy your tickets, watch your specials, and you think you're not accountable to me, and my values are not supposed to come into play on how I spend my money and my time? You are mistaken."you