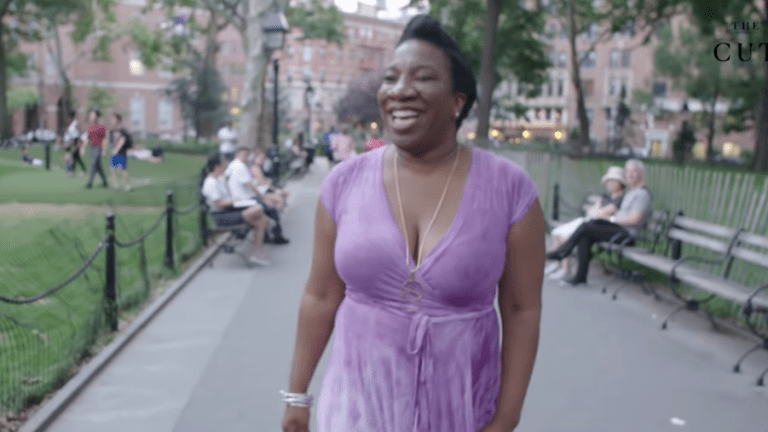 Tarana Burke Petitions to Free Cyntoia Brown in time for the Holidays
Tarana Burke, the founder of #MeToo and a Black Lives Matter organizer is petitioning for the release of Cyntoia Brown in time for the holidays.
Following a recent appeal, the state Supreme Court ruled that Brown must serve at least 51 years in prison before she is eligible for release, but the outgoing governor is already said to be reviewing her case for consideration of granting her clemency before he leaves office.
Burke has teamed up with Color of Change, The Highlander Center and Black Lives Matter Nashville to petition Tennessee Governor Bill Haslam for clemency. 
The website states the following:
"Cyntoia Brown, a 30-year-old Black woman, is facing life in prison because she dared to survive kidnapping and sexual assault. She has been serving a life sentence since she was 16 years old, when she was convicted of shooting and killing Johnny Allen, her attacker. She was a young girl involved in the sex trade, and Allen, a 43-year-old man, picked her up for sex. When he became violent, she shot him in self-defense.

She doesn't deserve to be in prison simply for surviving. A Tennessee Supreme Court ruled that 51 years is the minimum amount of time someone in Cyntoia's position must serve before they are eligible for release on a life sentence. This means that Governor Bill Haslam is the only one who can grant Cyntoia clemency and release her from prison right now. But he leaves office in a few short weeks. Thousands of people, activists and celebrities across the country have demanded justice for Cyntoia–and we can't give up the fight now."
Supporters can sign the petition and also write a letter to the governor.