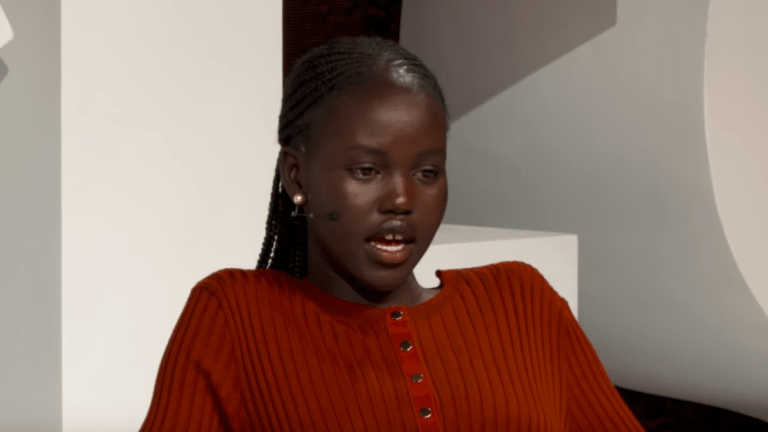 Supermodel Slams 'Ignorant' Australian outlet using another model's picture in her feature
South Sudanese-Australian supermodel Adut Akech blasted a prominent Australian magazine as "ignorant" after they published an article about her, but with the image of a different black model.
"For those who are not aware, last week @whomagazine (Australia) published a feature article about me. In the interview I spoke about how people view refugees and peoples attitude to color in general. With the article they published a large photo saying it was me. But it was of another black girl," she wrote in an Instagram post.
Akech is one of the most in-demand models in fashion. She has walked for many reputable fashion brands, including Chanel, Valentino, and Givenchy.
She continued:
"This has upset me, has made me angry, it has made me feel very disrespected and to me is unacceptable and inexcusable under any circumstances. Not only do I personally feel insulted and disrespected but I feel like my entire race has been disrespected too and it is why I feel it is important that I address this issue. Whoever did this clearly the thought that was me in that picture and that's not okay."
Akech added, "I feel as though this would've not happened to a white model. My aim for this post is not to bash Who Magazine -they have apologised to me directly - but I feel like I need to express publicly how I feel. This has deeply affected me and we need to start an important conversation that needs to happen. I'm sure that I'm not the first person that's experienced this and it needs to stop."
Melbourne Fashion Week released a statement, apologizing for the error: 
"Last week an article was published in Who Magazine profiling our ambassador Adut Akech. We are extremely disappointed that a photo of one of our campaign models, Flavia Lazarus, was mistakenly printed instead of a photo of Adut."