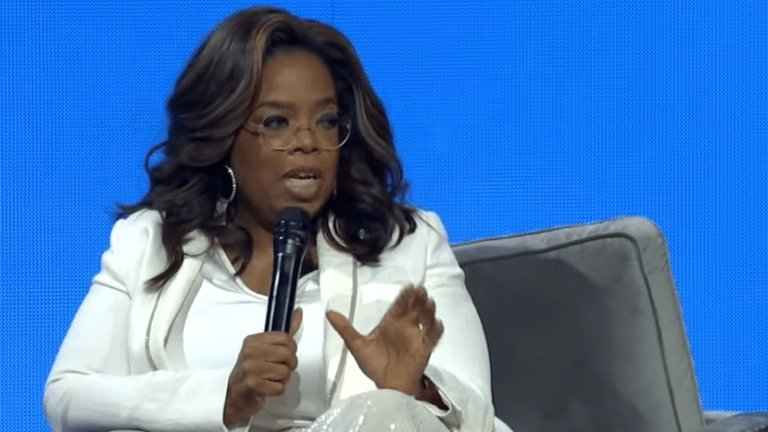 Russell Simmons accuser says Oprah Winfrey 'silenced' Sundance Documentary victims
One of the accusers featured in the controversial Russell Simmons documentary, On The Record, has lashed out of Oprah Winfrey in an interview, accusing her of erasing the victims of the documentary.
On The Record premiered to a standing ovation at the Sundance Film Festival, but Alexia Norton Jones says she was left stunned when she heard that Winfrey had backed away from the project.
"I'm online the other day, and I see a clip on my Twitter account. I see Oprah Winfrey speaking to Gayle King about an interview I'd done with Michelle Miller, which was really terrific. And so, here's Oprah Winfrey who is in many ways the second most powerful black woman in America after Michelle Obama. She's talking about the documentary and she's giving it shade. And this is after she's already stepped away from the documentary," she explained to Variety.
"Then here it is, casually. I have this other name [Alexia Norton Strong] on TV, spoken by Oprah Winfrey. What was so painful about it is that, what sexual violence is, it is about erasing you. It is about saying you don't matter. Right in that moment, Oprah is sharing her own story, about what happened to her. She then inserts her pain into our experience about why she's stepping away. And at the same time, I don't have a name," she continued referring to Winfrey repeatedly getting her name wrong.
During a recent television interview kept calling Norton Jones, who is the granddaughter of the late book publisher W.W. Norton, by the wrong name, identifying her as "Alexia Norton Strong" on two occasions.
"We are so sorry that happened, it was not intentional," said a representative for Winfrey.
"She should know better. All respect to Gayle King, who had also introduced that segment with Michelle Miller days earlier. Everybody's got an earpiece. Somebody could have corrected her. It reminds me of when you're trying to seek help for these things, you're silenced again. It's not like I'm important to Oprah or Gayle, but Oprah was the executive producer of the project. This is what bothered me. She didn't step into the project at the end."