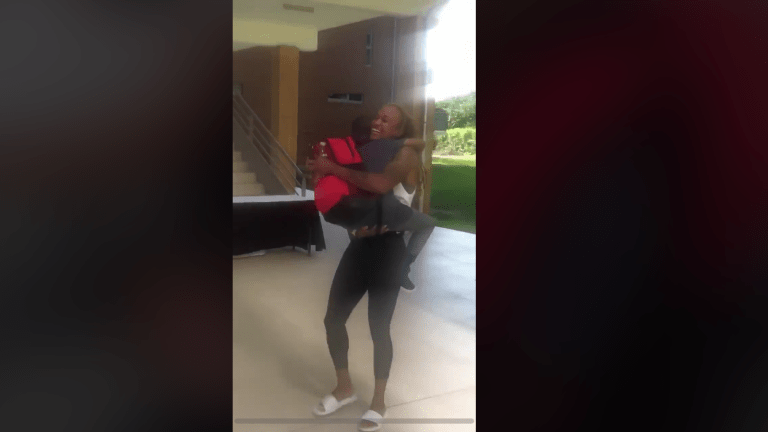 Right in the Feels: Black Son Reunites with Mom at the FIFA World Cup
Here is a happy viral video to get you through the mid-week slump. U.S. Women's Soccer player Jessica McDonald shared her heart-warming reunion with her son during the FIFA World Cup. 
Currently in France prepping for their next game, the look on her son's face when he sees his mom is the best thing you will see all day. While we cheer on our players during their games, we cannot forget that there are family members and friends waiting for them to return.
The U.S. Women's Soccer Team is currently undefeated as they face the quarterfinals this week. This is a historic feat that the U.S. Men's Soccer Team has yet to accomplish. In fact, the U.S. Men's Team did not even qualify for their World Cup. 
As extraordinarily successful as the women's soccer team has proven to be, they are still extremely under appreciated compared to their male counterparts. 
The USWNT currently has a lawsuit against U.S. Soccer for "years of ongoing institutionalized gender discrimination," in which there is a substantial pay difference between the men's and women's teams. The lawsuit follows an initial wage complaint filed in 2015 to the Equal Employment Opportunity Commission.