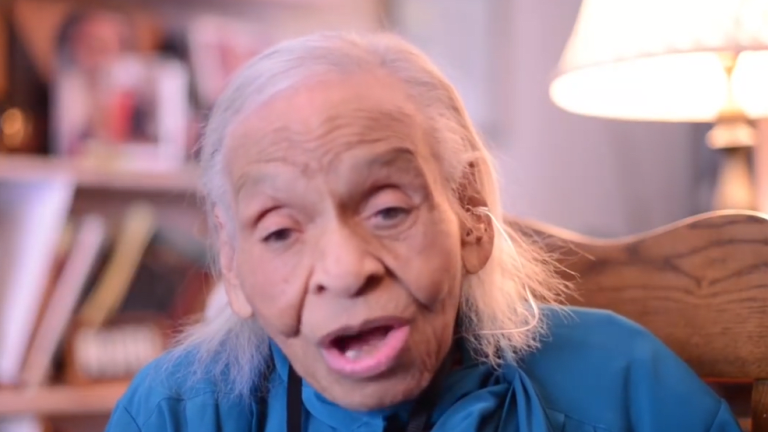 Olivia Hooker, Black Woman in U.S. Coast Guard, Dies Aged 103
Olivia Hooker, the first Black women in the U.S. Coast Guard, has died. 
She was 103. Hooker was also one of the last survivors of the 1921 Tulsa race riots. It is documented that Hooker hid under a table as a "torch-carrying mob destroyed her family's home," she told National Public Radio in an interview this year.
"The Black part of Tulsa was a neighborhood where you could be treated with respect," she told them. "My father had a very nice store. Samuel D. Hooker and Son. It was a store that didn't carry shoddy things," she remembers warmly.
But the success of "Black Wall Street" had whites feeling bitter. A 17-year-old white girl claimed that a Black shoeshiner had assaulted her. Between May 31 and June 1, 1921, 35 square blocks of homes and businesses were torched by mobs of angry whites. They burned Greenwood, Tulsa to the ground.
"The most shocking was seeing people you'd never done anything to irritate would just, took it upon themselves to destroy your property because they didn't want you to have those things," said Hooker, who died this week at her home in New York, according to her goddaughter.
Hooker went on to achieve a master's degree from Columbia University and a Ph.D. in psychology from the University of Rochester. She worked as a professor at Fordham University in New York.
Radio Diaries is currently running the interview with Hooker on their home page. Click here to listen.