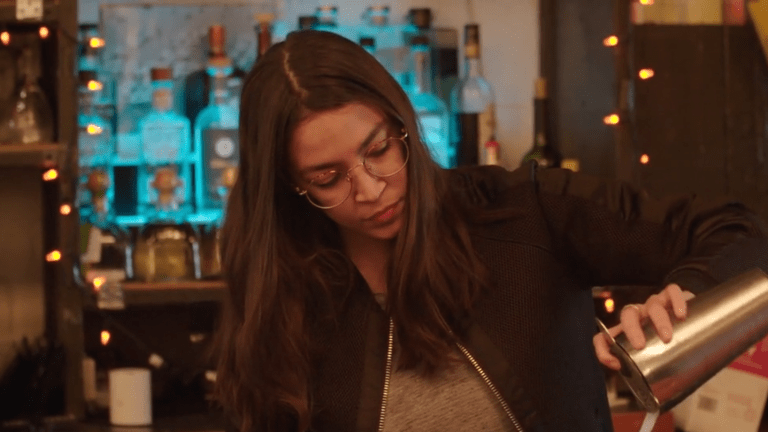 Netflix Closes Deal for Ocasio-Cortez Documentary, 'Knock Down The House'
Netflix wants in on the buzz surrounding Democratic Sen. Alexandria Ocasio-Cortez and have closed a deal on a documentary on the outspoken senator, which premiered at Sundance.
'Knock Down the House, which features Rep. Ocasio-Cortez and reportedly received a standing ovation following its premiere during the 2019 Sundance Film Festival.
The doc originally raised funding via crowdfunding website, Kickstarter. Here's part of the project's synopsis:
"Bronx-born Alexandria Ocasio-Cortez had to work double shifts in a restaurant to save her family's home from foreclosure after losing her father. Cori Bush, a Saint Louis nurse, was drawn into the streets when the shooting of Michael Brown brought protests and tanks into her neighborhood."
Creators raised $28,111 of their $25,000 goal.
"It is a transcendent moment when skilled filmmakers are able to train their lens on a major transformation," said Lisa Nishimura, Netflix's vice president of original documentaries. "With intimacy and immediacy, Rachel Lears and Robin Blotnik, bring viewers to the front lines of a movement, as four women find their voice, their power and their purpose, allowing all of us to witness the promise of true democracy in action."
"We are thrilled to be partnering with Netflix on the release of Knock Down the House," said director and co-writer Rachel Lears.  
"This platform will allow us to reach huge audiences worldwide, including viewers who may not usually watch independent documentaries. We're also very excited to be working with Netflix on a campaign to spark wider cultural conversations about our democracy and how it can continue to evolve."