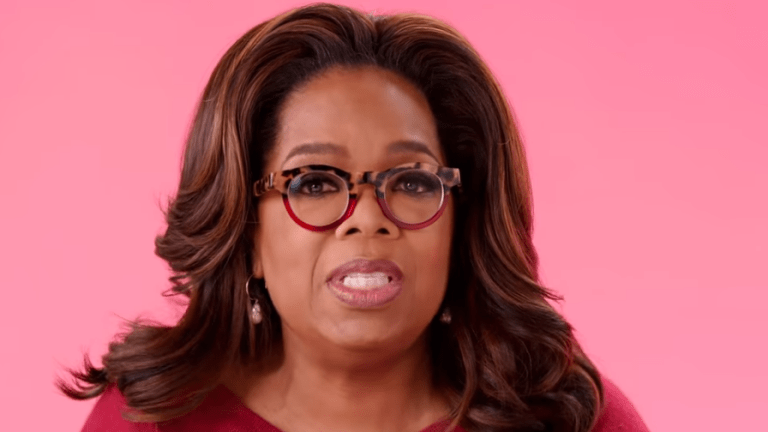 More than 100 authors urge Oprah Winfrey to remove 'American Dirt' from her book club
More than 100 authors have requested that Oprah Winfrey remove the controversial book, American Dirt, from her esteemed book club following backlash over the book being selected as her book of the month.
American Dirt has been slammed by the Latin community as a poorly written book littered with stereotypes and inaccuracies. Jeanine Cummins' novel follows a middle-class Mexican woman and her son as they flee a drug cartel. The book was being touted as a "Grapes of Wrath for our times," but critics have dismissed it as a shoddy piece of literature.
"This is not a letter calling for silencing, nor censoring," the authors wrote in a letter to Winfrey. "But in a time of widespread misinformation, fearmongering, and white-supremacist propaganda related to immigration and to our border, in a time when adults and children are dying in US immigration cages, we believe that a novel blundering so badly in its depiction of marginalized, oppressed people should not be lifted up." 
"We are asking only that you remove the influential imprimatur of Oprah's Book Club, as you have in the past upon learning that a book you'd championed wasn't what it first seemed to be." 
"This letter is not written to attack Cummins, a fellow writer whose intentions we can't know," they wrote. "But good intentions do not make good literature, particularly not when the execution is so faulty, and the outcome so harmful." 
In a video posted to Winfrey's book club's Instagram page Monday, she addressed the backlash.
"It's clear that we need to have a different kind of conversation about American Dirt, and we welcome everyone's thoughts and opinions in our community," she wrote in the video's caption.
"I was deeply moved, it had me riveted from the very first sentence and I could hardly wait, really, to share it with all of you," she said. "Now, it has become clear to me from the outpouring of, may I say, of very passionate opinions that this selection has struck an emotional chord and created a need for a deeper, more substantive discussion."
Flatiron Books has announced that they had canceled the American Dirt book tour.