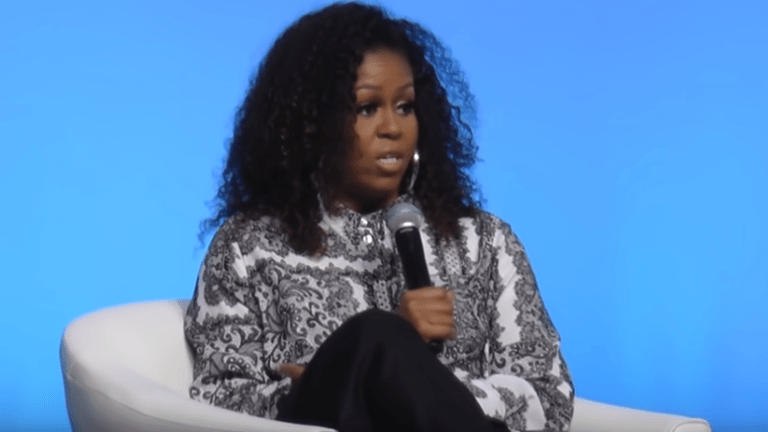 Michelle Obama wins Grammy for 'BECOMING' audiobook
Michelle Obama has won her first-ever Grammy, landing an award for the spoken word category for her audio edition of Becoming.
Obama released Becoming back in 2018, and the book is a memoir about life as a Black woman in America and time spent in the White House, the former first lady.
Michael Diamond and Adam Horovitz's Beastie Boy Book and John Waters' Mister Know It All were also nominated in the category.
Becoming has sold more than 12 million units worldwide and has been published in 46 languages. The audiobook has also been on the New York Times Audio Nonfiction Best Seller List for 14 straight months since its publication and spent seven months at the top spot.
 "Thank you to the Recording Academy for this honor! I had plenty of doubts about sharing so much of myself in Becoming, but this moment is another reminder that when we own the truth of who we are, we give ourselves the chance to connect with others in real, meaningful ways," she said following her win.
Obama is the second first lady to win a Grammy. Former Secretary of State Hillary Clinton also won a Grammy in the same category for her book, It Takes a Village, in 1997, while husband Bill Clinton was president.
Obama owns a production company, Higher Ground Productions, with her husband, Barack Obama, which just earned its first Academy Award nomination for the Netflix documentary American Factory.
"So thrilled that Julia Reichert, Steven Bognar, and all of the incredible people behind #AmericanFactory are nominated for the Best Documentary Oscar!" Obama tweeted after the Oscar nominations were announced. "We're so proud of them and amazed by their talent for storytelling. See for yourself now on @Netflix."