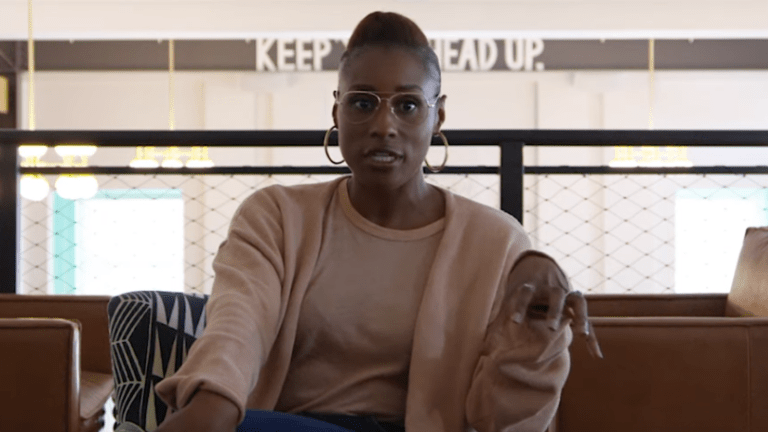 Issa Rae partners up with Inglewood coffee shop
Issa Rae has signed up to become co-owner and partner in a new location of Hilltop Coffee and Kitchen, which is based in Inglewood, California.
"I've always wanted a coffee shop in my neighborhood," Rae says in an Instagram video. "Coffee shops facilitate productivity in so many ways, they facilitate collaboration. I personally have done all of my writing in coffee shops. So it always disappointed me that there weren't any that were Black-owned, people of color-owned in my neighborhood."
As well as coffee, the Inglewood Hilltop has a full food menu with sandwiches, toasts, bowls, and other dishes, served in a 3,500-square foot, two-story space per LA Mag.
Co-founders Ajay Relan and Yonnie Hagos are partners with Rae at the shop, which reportedly resides next to Inglewood City Hall and Stevie Wonder's radio station, KJLH.
Rae became a New York Times best-selling author with her memoir "The Misadventures of Awkward Black Girl" – named after her career-launching YouTube series. The series was then adapted to television by way of Rae's HBO series, Insecure.
"I'm doing what I love, and that is never lost on me. Even when I'm in my most frustrated moments, I'm like, 'There's always a silver lining.' My general vibe is grateful, happy," said in an interview with Glamour magazine last year.
 "You almost feel guilty, though. Not to discredit depression—you know I applaud people for being able to come out and be like, 'I am sad, I am depressed'—but part of me feels guilty for being happy and OK."