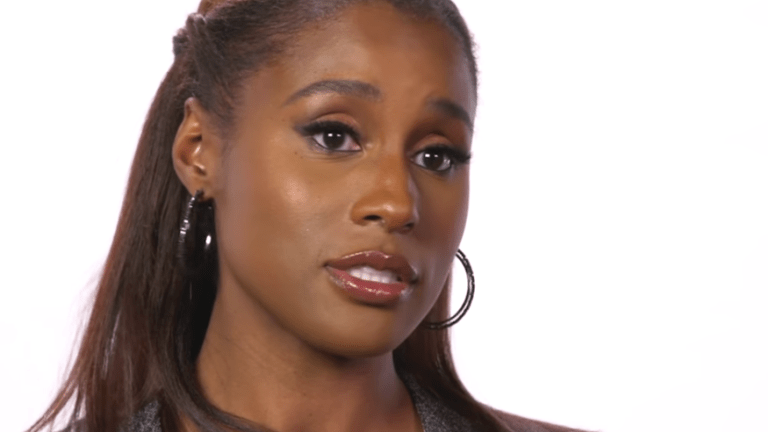 Issa Rae denies rumor that she's remaking 'Set It Off'
Award-winning writer and actress Issa Rae may be booked and busy, but she took time out to shoot down rumors that she is working on a remake of the classic 90s flick, Set It Off.
While promoting her new movie, The Photograph alongside co-star, Lakeith Stanfield, Rae addressed reports in September that she was in early development on a reimagining of the crime thriller about four women robbing a bank.
"Oh, I would never remake a classic," Rae told Entertainment Tonight. "I don't know where that came from."
Back in September, THR reported that Rae would produce the new project with an eye to star. They also reported that Montrel McKay, Rae's partner at Issa Rae Productions, will be producing.
Set It Off tells the tale of four friends, fed up with by low-wage jobs and broken by institutional violence, who come together for a series of bank robberies. The women are initially successful, but after being investigated and pursued by the authorities, the ladies' story ends in tragedy.
Vivica A. Fox will be pleased. Last year, she voiced her concerns about a possible remake.
"It's a classic, leave it alone," she said at the time. "There's absolutely no reason to try to redo it. It's been done, and we did it so well, that people are absolutely going to compare it to that and I think that's her [Rae] taking on a tremendous chore because that film has become a cult classic and some things are just better left."
"Like, create your own franchise," she continued. "If you want to do a new film of girls robbing banks, create your own thing. You can make it up to date. We did that film in 1996. We are in 2019, going into 2020. So, create your own thing because people are absolutely going to compare it to it, and she'll probably, if it's not good, they're going to slay her for it."