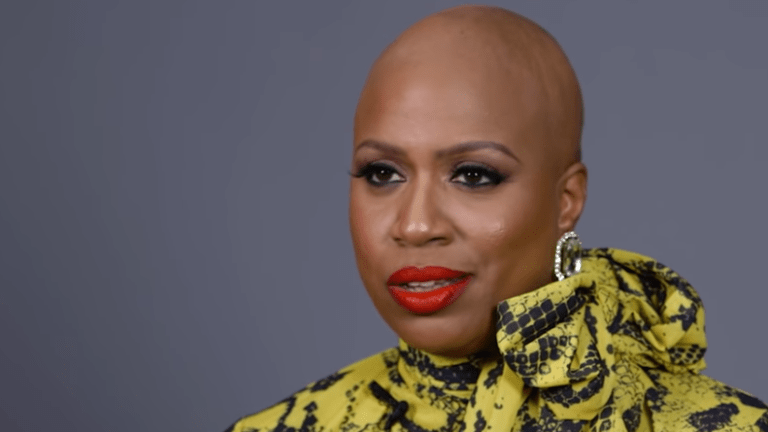 Congresswoman Ayanna Pressley reveals she has alopecia
Rep. Ayanna Pressley has opened up about her struggle with alopecia, a common autoimmune skin disease that can cause hair loss.
She proudly revealed her bald head on Thursday, and she is absolutely stunning with or without hair.
Pressley told The Root that she realized she had patches of hair missing in the fall when she was getting hair re-twisted.
"From there, it accelerated very quickly," she said told the publication. "I've been waking up every morning to sink-fulls of hair.
"Every night I was employing all the tools that I had been schooled and trained in throughout my life as a black woman because I thought that I could stop this. I wrapped my hair. I wore a bonnet, I slept on a silk pillowcase," she added.
Pressley reveals that the remaining strands of hair fell out on the eve of the Dec. 18 House vote on impeachment articles against President Trump.
"I was completely bald and in a matter of hours was going to have to walk into the floor, the House Chamber, House of Representatives and cast a vote in support of articles of impeachment," she said. "And so I didn't have the luxury of mourning what felt like the loss of a limb."
She told the outlet that she wore a wig to speak at the podium on the House floor and then went to the bathroom where she said she felt "ashamed" and "embarrassed." 
"My husband says I don't, that everything isn't political," Pressley said. "The reality is I'm black, I'm a black woman, and I'm a black woman in politics, and everything I do is political."