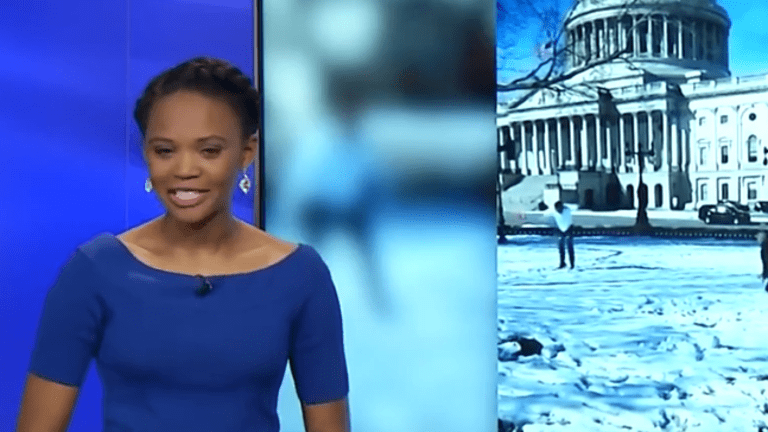 Black Newcaster Fired for Natural Hair Pens Open Letter
A Black news anchor who was fired over her natural hair has penned an open letter detailer her decision to sue the news station.
Brittany Noble, 32, worked as a news anchor at a Jackson, Mississippi station, WJTV was fired over clashing with the station about wearing her hair in its natural state.
"I was terminated while using my own sick time to care for my dying grandfather. I believe this is because I filed an EEOC complaint the month before. After an 8-month long job search, I still can't find a full-time news job. Thankfully I have my peace of mind, and I hope in sharing my story — it opens the hearts and minds of readers to affect change," she wrote.
"After having my son, I asked my news director if I could stop straightening my hair. A month after giving me the green light I was pulled back into his office. I was told "My natural hair is unprofessional and the equivalent to him throwing on a baseball cap to go to the grocery store. He said "Mississippi viewers needed to see a beauty queen." He even asked, "why my hair doesn't lay flat." When I asked him how I should address the change on social media he told me to write "I was told to change my hair back to the way it was because that's what looks best," she continued.
She goes into extreme depth, detailing her battle with the station and her fight for justice. Noble has also set up a GoFundMe page for her supporters to donate to.
"Hi, I am Brittany Noble Jones. I am best known for calling myself into work and reporting the death of Mike Brown after he was shot and killed by police in my Ferguson, Missouri neighborhood. I shared his story on Instagram and it helped spark the Black Lives Matter movement that we know today," the campaign page reads.
"I wanted to wear my natural hair on tv and I wanted to report on stories involving race in the south.
The EEOC warned me that I would get fired and sure enough the next month I was terminated. I have been waiting to get an update from the EEOC but I recently found out my federal investigator filed his own suit against them for working with corporations and not the workers who need help. I've tried to reach out to the EEOC but sadly they are closed due to the government shutdown."