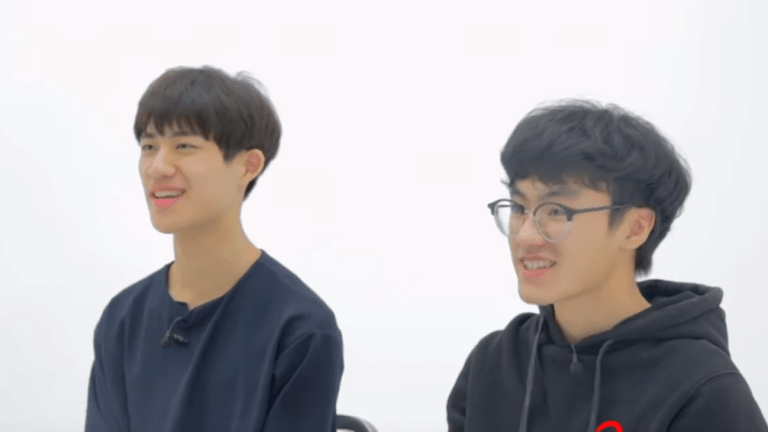 Asian Men Break Down The Things They Love About Black Women
Are You Down With The Swirl?
What do Asian men love about Black women? Well, the Korean Studio has put in the work and has secured a selection of Asian men to find out what it is specifically that they love about African-American women.
The participants were posed a series of questions, seeking to determine whether or not Asian men were open to dating women of color. They were first asked: What do you think about African-American woman?
"I have this image that they're strong and very sexy," one of the young men responded.
"Dances well. Flexible and powerful," another said.
"When I think of African-American people, I think of their naturally good physical conditions. They have nice bodies and have naturally good physical conditions," one explained.
"African-American people have a wide range of skin tones..."
While some of the comments could be perceived at stereotypical or cheesy, this particular viewpoint earned one of the participants several Brownie points.
"I saw one of them on SNS before. Her body was like a Black pearl, it was so pretty. Because she was dark-colored. I think that makes her more attractive."
"THAT GUY WHO LIKED THE SNS MODEL IS A TOTAL SWEETHEART. I'M SOFT."
"My dude called her a black pearl. That's such a fancy compliment. Haha cute"
""Because she was dark colored. I think that makes her more attractive"
ExCUSE ME CAN I MARRY YOU PLEASE""
When asked if they'd want to date an African-American woman and why, they were all very open to the idea.
"Of course I do."
"This has nothing to do with race. I just want to have a date at Gyeongbokgung wearing a Hanbok."
But when asked whether African-American women would be interested in dating them, they didn't seem to think they would, citing their smaller frames and Asian men's weaker physical conditions. 
Do you agree with their thoughts? Check out the full interview below.