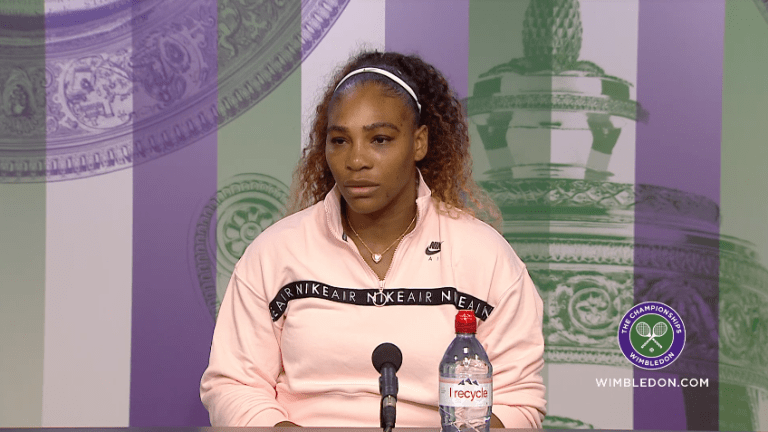 Serena Williams Says She Won't Stop Fighting for Equal Rights
During her Wimbledon press conference, Serena Williams was asked for her response to Billie King's comments that she should focus on playing tennis. Williams responded that "the day I stop fighting for equality and for people who look like you and me, will be the day I'm in my grave."
Williams is no stranger to confrontation concerning the role activism plays in her life as a female athlete and black mother. Last year while wearing a black bodysuit designed by Nike for health reasons, her body was policed by the French Tennis Federation as inappropriate.
Former female tennis legend Billie Jean who originally came to Williams' defense concerning her bodysuit, has now become an opposer. In an interview with KTV, King voiced her opinions about Williams activist pursuits. 
"She's got business, a baby, she's trying to help gender equity, particularly for women of color. But it makes it much harder. I would like her to put everything else aside, because she's got people working on those things," King said. 
King's comments are not something Williams has not heard before unfortunately. Frankly, King's comments are not something any women and people of color have not heard before.
Women of color especially are consistently subject to doubt and retaliation when pursuing passions and professional opportunities that white men are accustomed to. Rather than remain silent or even support women of color in their pursuits, they are delegated by others in how they should live their lives.
Williams' calm demeanor is also indicative of how women of color must react to prevent claims of emotional aggression against them. The racial rhetoric black women are accused of that white men are awarded for, is a match Williams has been fighting her entire life.
Her response clear as day, proves that Williams is a fighter and hero in every sense.