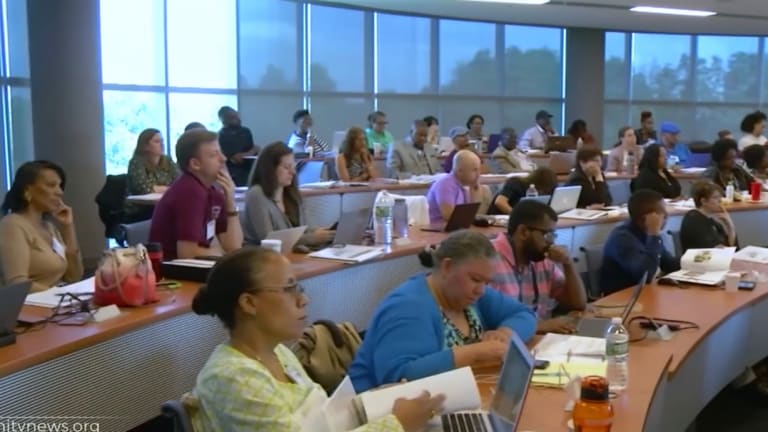 NJ the Only State Requiring its Schools to Teach Black History
In 2002 New Jersey passed a law that required the teaching of African-American history in the state's public schools. More than 15 years later, New Jersey remains one of the only states who understands the moral and educational value of teaching black American history year round.
Around 100 teachers attended a four-day workshop at the Amistad Commission's summer Institute. The program was named after the slave ship that carried slaves who revolted in 1839.
This little known fact, and countless historical moments are just some topics that the Amistad Commission is dedicated to teaching all of their students.
Andrea Roseborough-Eberhard, a member of the Amistad Commission expressed the importance of the institute when it comes to educating children for the classroom and beyond.
"If all students around the country were made aware of the contributions of African-Americans, a lot of the issues that we're having now would not be taking place at all."
The syllabus covers an array of historical figures, life events and legislature in black history, such as: "'New Film 'Rosewald' Tells Story of Jewish Philanthropist Who Transformed Black Lives,' and 'What It Means To Be Black in the American Educational System.
New Jersey is setting a progressive message about inclusivity in American history. American history— predominantly recounted by white American men, avoids self-criticism and greatly ignores the flaws of our history's foundation. With a focus on victories and strength of our forefathers and white inventors, are equally important victories and inventions of people of color and women excluded.
As gravely imbalanced as the history of black Americans are in our children's textbooks, so is the deliberate dismissal of Native American history. The true citizens of American lands.
The Amistad law not only acknowledges the historical contributions of black Americans, but is amendeding that fault by bettering our educators to then teach our children.
New Jersey does not limit black history to a month, but enables students to think critically about social and economic issues as they grow into adults. New Jersey became a role model for other states like Arkansas, Florida, Illinois, Mississippi, New York and Rhode Island who have since followed suit with their own black history mandates.