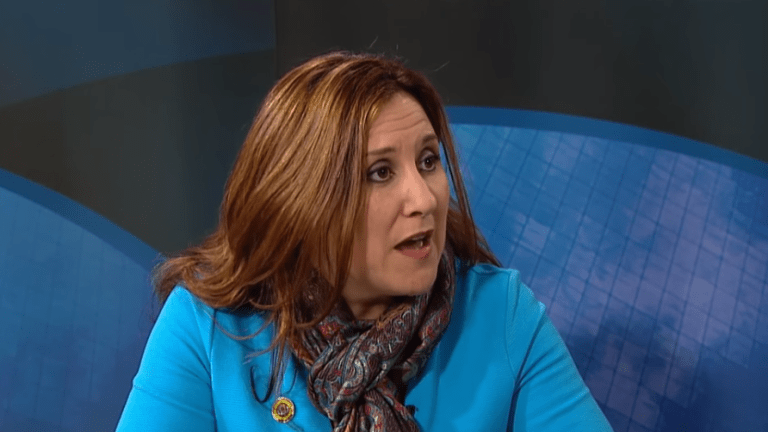 Maryland lawmaker under fire for calling county a "N*gger district"
A Maryland lawmaker who called a county a "n*gger county" has been forced to apologize for using the racial slur.
Mary Ann Lisanti of Prince George's County has since been stripped of her leadership position and will have to sit through sensitivity training following the incident.
According to the Washington Post, Lisanti addressed the executive committee of the Legislative Black Caucus of Maryland and the House Democratic Caucus on Tuesday as part of her apology tour.
"I deeply apologize . . . for my word choice several weeks ago. I am sickened that a word that is not in my vocabulary came out of my mouth. It does not represent my belief system, my life's work or what is my heart," she said in a statement.
Lisanti reportedly used the slur in front of several colleagues at an Annapolis cigar bar in late January. She told another white lawmaker, who was campaigning in Prince George's on behalf of a candidate last year that he was door-knocking in a "n*gger district," said Del. Jay Walker (D-Prince George's), who witnessed the comment and represents the district in question.
Lisanti denies using the slur - or at least says that she cannot recall it.
Del. Vanessa E. Atterbeary (D-Howard) said, "An immediate apology could have avoided all of this. . . . I was outraged that there is an individual who is also responsible for making policy for the state [and] felt that comfortable and open to calling an entire district the n-word."
It seems that her peers are not ready to put it all behin them just yet. But Lisanti is asking for forgiveness for her racist words.
Lisanti's statement continues:
"Last evening I met with the Legislative Black Caucus to express my deepest regret for the pain I have caused my colleagues in the General Assembly and repent. This morning, I expressed the same to the entire Democratic Caucus. Earlier today, I met with House Speaker Busch and agreed to step down from my leadership position. I also agreed to participate in sensitivity training. I understand that the use of inappropriate and insensitive language is not acceptable under any circumstance. I am sorry for the hurt I have caused and will do everything I can to help heal that pain and regain the trust of my colleagues and constituents. I pray for forgiveness. "