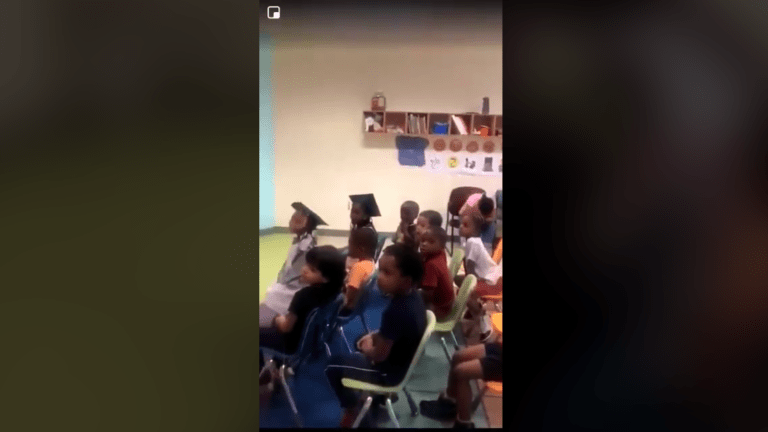 Little Boy Curses at His Teacher in Viral Video
They don't teach this in school.
A video went viral yesterday of a young boy in his kindergarten class yelling obscenities at his teacher. After welcoming her students with a good morning, a little boy is heard yelling "shut the f*** up!" Shock and subtle outcries from his classmates and parents are visible on camera, as the teacher asks him if he would like to leave. The child yells back "no," as he is swiftly taken away by another adult. 
The video has racked up more than 4 million views on Twitter with the comment section lit up with speculation of where he heard that language. While some Twitter users respond with a hilarious take of the outburst, others are concerned with the child's home environment that may have subconsciously influenced his reaction. The story is still developing regarding what steps were taken following the child's behavior, especially now that it has g
What do you think of the video?