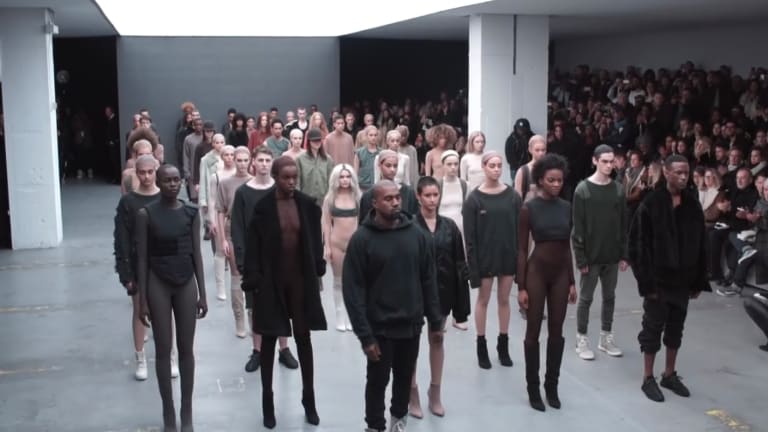 Kanye's Yeezys Have Built Him a Billion Dollar Empire
The extent of Kanye West's creativity is not limited to his musical achievements alone. The rapper has proven himself a designer for both clothing and sneakers— and that has repaid him with a billion dollar empire.
According to Forbes, West's Yeezys will make an estimated $1.5 billion at the end of this year. That number is only expected to grow.
No other celebrity-sneaker line has reached such status besides Michael Jordan's Air Jordans. This is largely due to the fact that Kanye owns 100% of his brand, and collects up to 15% of royalties. Michael Jordan receives around 5%.
The Yeezy success story did not happen overnight, much like West's musical career. In 2009 he launched the sneaker with Nike, but four years later he left the brand for a new deal with Adidas.
This move the rapper says was necessary to maintain the creative direction and ownership of his sneakers. "It was the first shoe to have the same level of impact as an Air Jordan, and I wanted to do more. And at that time Nike refused to give celebrities royalties on their shoes."
The color and style variation of the popular Yeezy Boost 350s is what is largely responsible for the rapper's financial success. As well as the endless free advertisement he gets from his wife Kim Kardashian and her sisters on their combined social media accounts.
This financial proclamation is a far cry from just three years ago. West claimed to be in $53 million in debt before checking himself into a mental rehab center and canceling his much anticipated Saint Pablo tour.
"I am a product guy at my core. To make products that make people feel an immense amount of joy and solve issues and problems in their life, that's the problem-solving that I love to do."