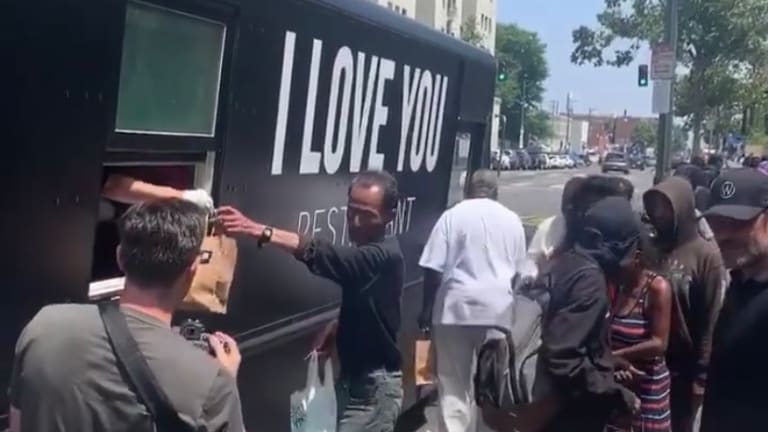 Jaden Smith Uses Celeb Status to Feed Homeless
Jaden Smith continues to prove that he is much more than his father's musical prodigy. The rapper and style icon adds another humanitarian notch to his resume, creating a food truck to feed the homeless.
Smith has created a food truck named, "I Love You Restaurant" to provide free vegan based food for the homeless. The truck is a "movement that is all about giving people what they deserve" Smith captioned in an Instagram post.
The food truck debuted on Skid Row, where the 21 year old referenced that Downtown Los Angeles is just one of many stops.
Jaden Smith is no stranger to using his celebrity privilege to help those in need. Last year his boxed water company JUST water provided responsibly sourced and eco-friendly water bottles. Co-created with his father, the water company also brought clean and filtered water systems to Flint citizens.