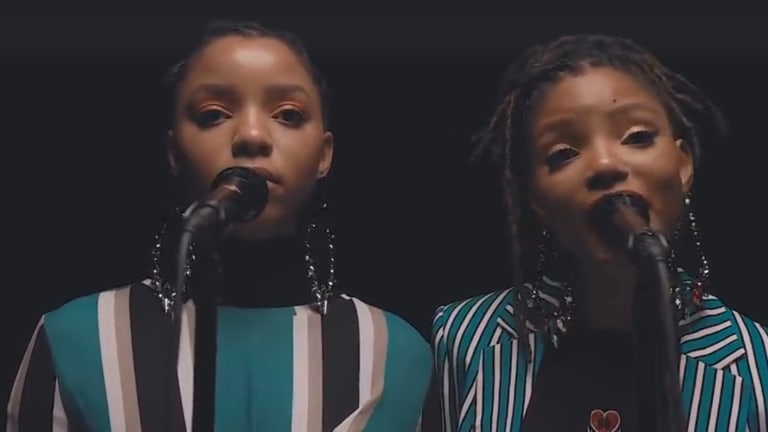 Disney Taps Halle from ChloeXHalle to Play Ariel in The Little Mermaid Live Action
Disney has been on a roll when it comes to their live-action films. From billion dollar grossing Beauty and the Beast featuring Emma Watson, to this summer's The Lion King with Beyonce— nostalgia has proved to be a successful move. In the latest installment, Disney has tapped Halle from the sister-singing duo ChloexHalle to play Ariel in The Little Mermaid.
Chloe and Halle got their start after going viral on YouTube, capturing the attention of new fans and Queen B herself. Beyonce signed the pair to her label, where they have steadily made a name for themselves.
They created their first album "The Kids Are Alright", and have performed in huge venues like Coachella in their first few years of music success. Now younger sister Halle can add actress to her resume.
"After an extensive search, it was abundantly clear that Halle possesses that rare combination of spirit, heart, youth, innocence, and substance — plus a glorious singing voice — all intrinsic qualities necessary to play this iconic role" said director Rob Marshall.
Celebrities the Internet favored to be in the running included Lindsey Lohan and Ariana Grande. As young black woman, the choice of Halle to portray the red-headed mermaid is both unexpected, but overwhelmingly welcomed.
Other confirmed cast members are Melissa McCarthy who will play Ursula, Jacob Tremblay and Awkwafina. 'Hamiliton' creator Lin-Manuel Miranda will also aid in producing original songs for the film, similar to his role in Disney's Moana.