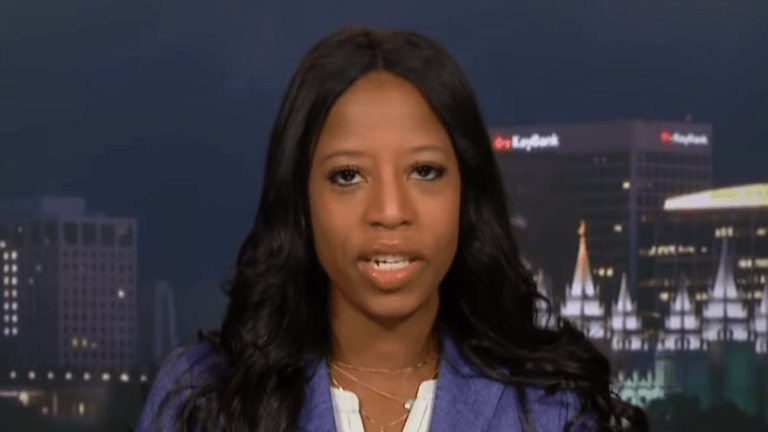 Black Republican Mia Love Loses to the Democrats
Utah Republican Rep. Mia Love lost her congressional seat to Democrat Ben McAdams .
According to the Associated Press, McAdams held a lead of about 700 votes two weeks after Election Day.
"This race was about connecting with Utah. This race was about who was best positioned to serve Utah and working to not get it caught up in a national, partisan election," McAdams declared.
Love fought desperately to keep her seat for a third term but was bested by the Blue Wave.
Back in September, Love went on Fox News radio and accused the Democratic Congressional Campaign Committee and the Democratic National Committee of targeting her seat because she's Black.
Yes, she played the race card.
"They do not like the fact that I am a Black female Republican doing everything I possibly can to talk about the issues that help people go from the lowest common denominator up," she told the radio station.
Love became a public laughing stock after Republican president trump mocked her loss after the midterm election results. He claimed that she lost because she didn't want his endorsement during her bid for the seat.
"Mia Love gave me no love and she lost. [...] Too bad. Sorry about that, Mia."
The defeated conservative seemed humbled following the defeat.
"Regardless of how you voted, I want to express my sincere appreciation to you for engaging in the process," Love said. "It is one of many reasons this is the greatest country on earth."
So gracious!