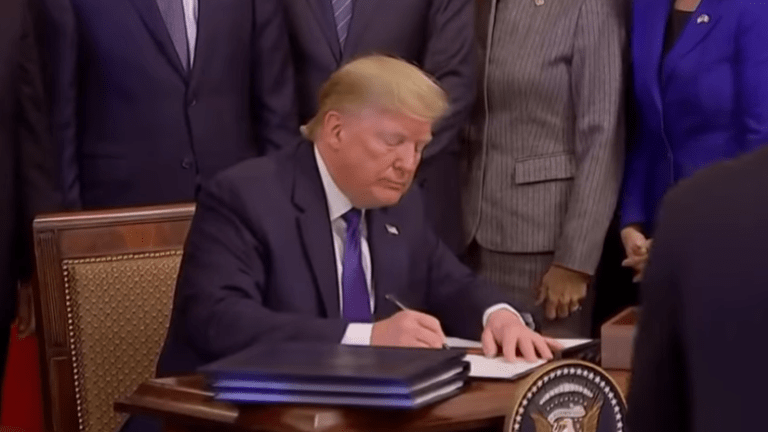 WikiLeaks founder alleges Trump offered him a pardon if he agreed to say Russia was not involved in leaking DNC emails
Julian Assange, the co-founder of WikiLeaks, will reportedly testify that president of the United States, Donald Trump, offered him a pardon if he agreed to say that Russia was not involved in the leaking of the Democratic National Committee emails.
It is thought by many that the leaking of the emails most likely cost then-presidential candidate, Hillary Clinton, the election.
According to Politico, at a preliminary hearing held in London, lawyer Edward Fitzgerald said now-former Republican congressman, Dana Rohrabacher, visited Assange at the Ecuadorian Embassy in London in August 2017.
Fitzgerald claimed that a statement from another Assange lawyer, Jennifer Robinson, recounted "Mr. Rohrabacher going to see Mr. Assange and saying, on instructions from the president, he was offering a pardon or some other way out, if Mr. Assange ... said Russia had nothing to do with the DNC leaks."
White House press secretary Stephanie Grisham slammed the new allegations. "This is absolutely and completely false," she said in a statement, adding that Trump "barely knows Dana Rohrabacher other than he's an ex-congressman. He's never spoken to him on this subject or almost any subject," Grisham said. "It is a complete fabrication and a total lie. This is probably another never-ending hoax and total lie from the DNC."
Assange is accused of conspiring with former Army intelligence officer Chelsea Manning to crack a Department of Defense password. He also stands to face a further 17 charges under the Espionage Act.
"Some say that Assange is a journalist and that he should be immune from prosecution for these actions," John Demers, the head of the Justice Department's National Security Division, told reporters last May.
"The department takes seriously the role of journalists in our democracy, and we thank you for it. It is not and has never been the department's policy to target them for reporting."