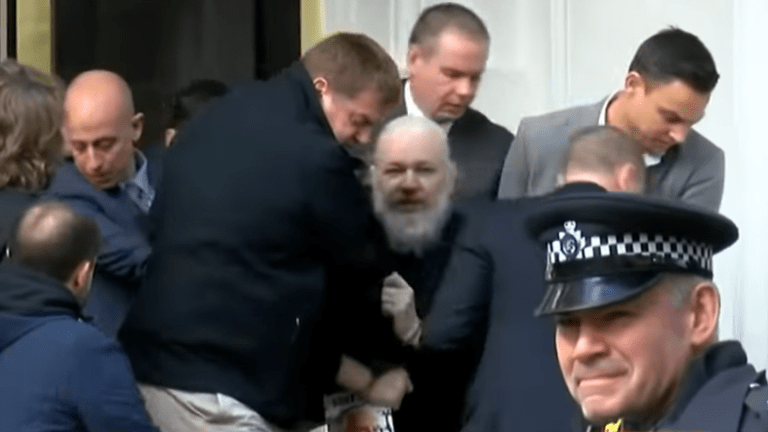 Wikileaks co-founder Julian Assange vows to fight extradition to the United States
Wikileaks co-founder Julian Assange has vowed to fight extradition to the United States during a court appearance in London.
"I do not wish to surrender myself for extradition for doing journalism that has won many awards and protected many people," Assange told the court from prison through a video link, according to news reports.
Assange took refuge in Ecuador's London embassy in 2012 to avoid extradition to Sweden over sexual assault allegations, which he has vehemently denied.
Assange sentenced to 50 weeks on Wednesday for breaking bail conditions imposed seven years earlier by seeking asylum in the Ecuadorian embassy in London.
The Ecuadorian government withdrew Assange's asylum, thereafter Scotland Yard authorities were "invited into the embassy" by the ambassador.
"Ecuador has sovereignly decided to terminate the diplomatic asylum granted to Mr. Assange in 2012," Ecuadoran President Lenín Moreno said in a video statement at the time. "The asylum of Mr. Assange is unsustainable and no longer viable."
Assange was charged with one count of conspiracy to hack a computer related to his role in the 2010 release of reams of secret American documents, according to an unsealed.
"The charge relates to Assange's alleged role in one of the largest compromises of classified information in the history of the United States," the Justice Department said in a press release.
The UN working group on arbitrary detention (WGAD) called the sentence "disproportionate" considering his "minor violation".
The is calling for Assange to be freed.
"The working group regrets that the government has not complied with its opinion and has now furthered the arbitrary deprivation of liberty of Mr Assange," it said in a statement on Friday.