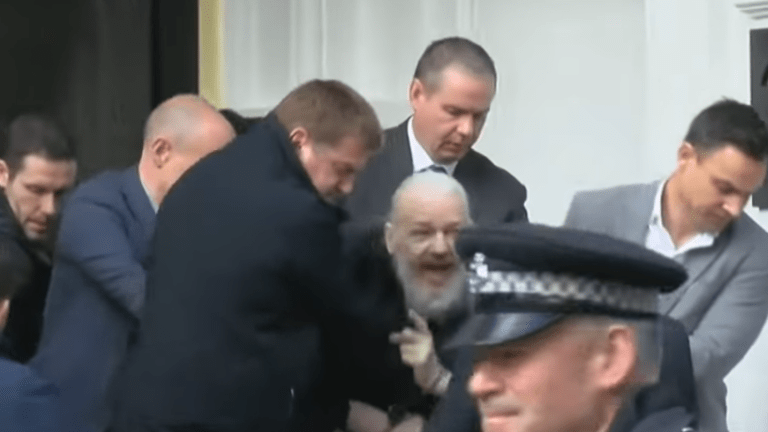 WikiLeaks co-founder Julian Assange gearing up for free speech battle
WikiLeaks co-founder Julian Assange and his legal team are gearing up for a lengthy battle which centers on his freedom of speech.
The United States is seeking the extradition of Assange from Britain to face several charges for computer hacking and publishing classified material. 
Assange is accused of conspiring with former Army intelligence officer Chelsea Manning to crack a Department of Defense password. He also stands to face a further 17 charges under the Espionage Act, added by the Justice Department just last week.
We are concerned about the free speech implications," Assange's lawyer Jennifer Robinson said. "This precedent will be used against other media organizations."
"Some say that Assange is a journalist and that he should be immune from prosecution for these actions," John Demers, the head of the Justice Department's National Security Division told reporters.
"The department takes seriously the role of journalists in our democracy, and we thank you for it. It is not and has never been the department's policy to target them for reporting."
But another of Assange's lawyers state that the charges are an attack on the global media:
"These unprecedented charges demonstrate the gravity of the threat the criminal prosecution of Julian Assange poses to all journalists in their endeavor to inform the public about actions that have been taken by the U.S. government," he said.
President trump has repeatedly referred to the media as "the enemy of the people," and the indictments against Assange could be a fast track to free speech as we know it.