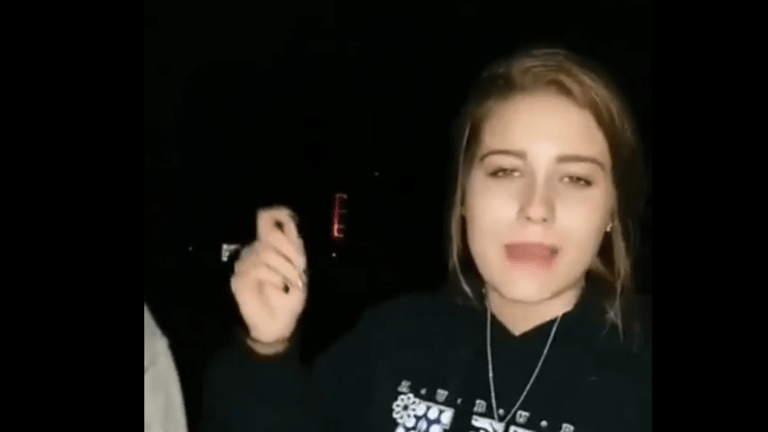 White Woman Loses Job after calling for the return of Slavery
A white woman lost her job at a senior citizen facility after she posted a video to her Snapchat, calling for the return of slavery.
"I love how people sit around & act like racism isn't still a thing," wrote Gabbi Goldsborough in her Facebook post.
"Macy castleman and jayde landers u have a lot of explaining to do. you can say it's an inside joke. or think it's funny. but it's not. the video was posted 11 hours ago so 3 years ago my ass. if you had black people in your family i know for a fact they wouldn't appreciate to hear that come out of your mouth now would they 🤔 and honestly i don't care when you said it. i don't care if you said it 5 years ago. the n word still came out of your mouth and there's no excuse. period. on behalf of my black side , we're hurt and so disappointed ppl still think and believe this.
The women chant in unison, "We hate n*ggers" with one saying, "Bring back the KKK."
Lander is a senior student at Auburn High School. Following the online outrage, the school issued the following statement about the video:
"The behavior of the two individuals in the video does not represent the views of our school or our community – what we teach or how we act in our school. There are policies and procedures in place which will be followed for any students involved."
At the time of the video, Castleman was a nursing student at Lincoln Land Community College in Springfield.
 The college's president, Charlotte Warren, also issued a statement denouncing the video:
"Discrimination, harassment, and/or intimidation of students, employees and other individuals at any College facility or in connection with any College activity are taken seriously. If this situation involved a current student at LLCC, then it would be investigated and adjudicated per the policies and procedures of the College."
Castleman reportedly worked at the Concordia Village, a senior living community in Springfield. 
"We have addressed the situation with the employee according to our personnel policies, and that individual is no longer employed by Concordia Village or Lutheran Senior Services," the company said.