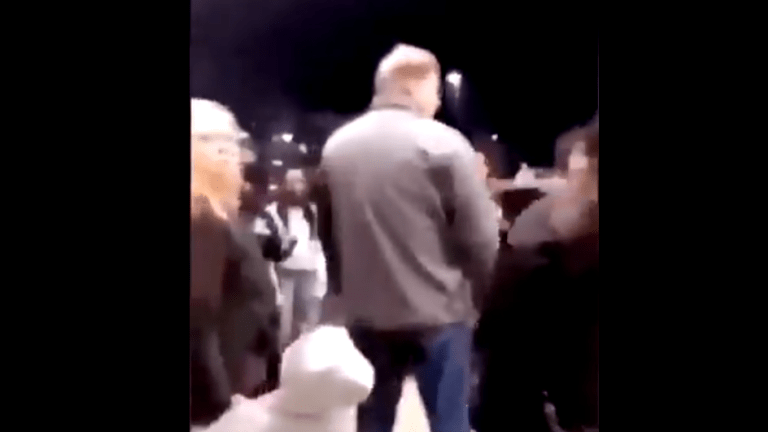 White Man Arrested for Punching Black Teen in the Face at Mall
A white man was arrested Saturday after video footage of him pushing and punching a Black teenage girl went viral online.
The assault on the child took place at North Carolina's Asheville Mall.
David Steven Bell, 51, was arrested by an off-duty officer and was charged with assault on a female under the age of 12 and two counts of assault on a female.
A police spokeswoman Christina Hallingse said that they are currently investigating the incident.
The footage was shared online by activist, Tariq Nasheed, but surprisingly, many of the commenters were siding with Bell.
"I agree with you normally BUT I think from this video those girls/young women caused this to go down 🤷🏾‍♂️" said one follower.
Another wrote, "Tariq I'm usually on your side With this stuff but didn't they push him first 🤔"
"Not everybody have the same temper to deal certain situations, dude might have feel threaten by the people surrounding him, I'm not defending him, he shouldn't have hit the girl, but at the same time the people laughing, touching and hitting him instigated the situation," another wrote.
Some folks could not believe that Bell's violent actions were being justified:
"I'll never understand how black men are in these comments trying to tap dance for the appeal of the white man. Regardless of how the situation seems I'm NEVER ok with a white man hitting a black woman ever. Especially a child. Buddy would have gotten rocked period. They are kids"
Another chimed in saying, "Agreed - white or black or otherwise. That's a big dude and that little girl posed no physical threat. If they're giving him crap about something, he could have just left the situation."