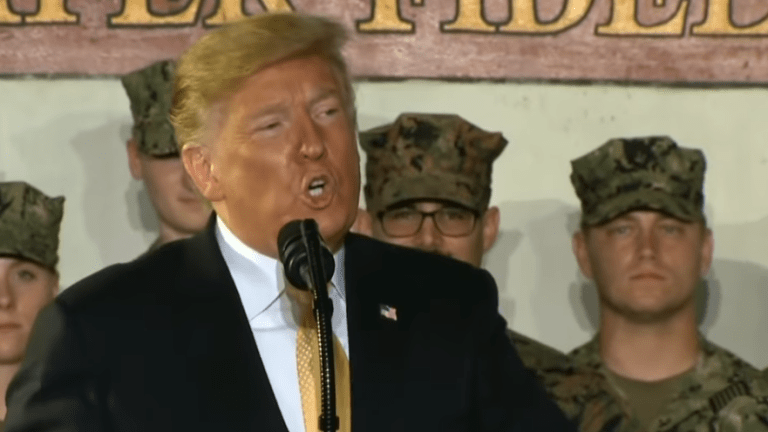 White House reportedly requested the USS John McCain Be 'Out of Sight' for Trump visit
The White House reportedly requested that the U.S. Navy move the USS John S. McCain warship, named after the late senator from Arizona, "out of sight" before President Trump arrived in Japan for a scheduled visit. 
The revelation comes via an email obtained by the Wall Street Journal.
According to the WSJ, a May 15 email to U.S. Navy and Air Force officials, a U.S. Indo-Pacific Command official outlined plans for the president's arrival. In addition to instructions for the proper landing areas for helicopters and preparation for the USS Wasp—where the president was scheduled to speak—the official issued a third directive: "USS John McCain needs to be out of sight."
McCain had been openly critical of Trump when he was alive and even requested that Trump not be invited to his funeral when he passed. Trump did not attend.
In response to the article, Trump tweeted that he was unaware of any such arrangements:
"I was not informed about anything having to do with the Navy Ship USS John S. McCain during my recent visit to Japan. Nevertheless, @FLOTUS and I loved being with our great Military Men and Women - what a spectacular job they do!" he wrote.
McCain's daughter, Meghan McCain retweeted the article and lashed out at Trump, "Trump is a child who will always be deeply threatened by the greatness of my dads incredible life. There is a lot of criticism of how much I speak about my dad, but nine months since he passed, Trump won't let him RIP. So I have to stand up for him," she wrote.