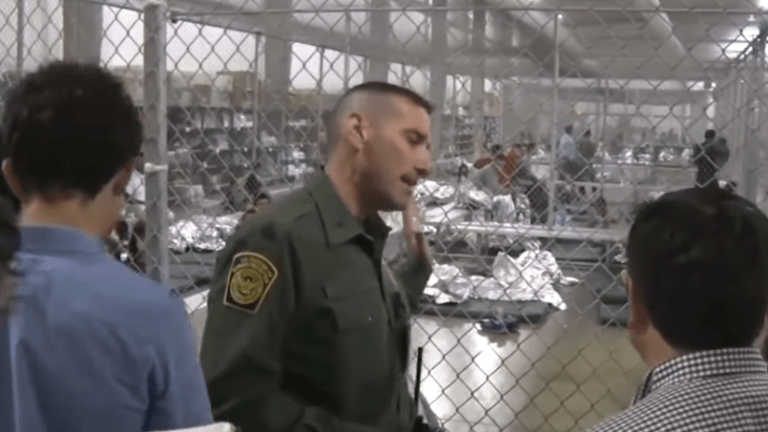 White House proposed releasing immigrant detainees in sanctuary cities as payback
The Trump immigration reportedly proposed moving migrants to "sanctuary cities" as payback for the politicians in those states who had defied him.
According to a report published by the Washington Post on Thursday, Trump administration officials have proposed transporting detained immigrants to sanctuary cities at least twice in the past six months. The proposals took place in November, as a migrant caravan approached the U.S. southern border, and again in February, amid a standoff with Democrats over funding for Trump's border wall.
The report also states that The White House told U.S. Immigration and Customs Enforcement that the plan was intended to alleviate a shortage of detention space but also served to send a message to Democrats. 
It was actually a top official at ICE who put the brakes on Trump's attempted retribution, citing budgetary and liability concerns, and noting that "there are PR risks as well."
The White House is not denying the dastardly plot.
"This was just a suggestion that was floated and rejected, which ended any further discussion," the White House statement said.
Trump has reportedly pushed Homeland Security Secretary Kirstjen Nielsen to carry out the plan, but she resisted. Could this be one of the reasons Nielsen was ousted from the White House?
A spokeswoman for House Speaker Nancy Pelosi blasted Trump's plan.
"The extent of this administration's cynicism and cruelty cannot be overstated," Ashley Etienne said in a statement. "Using human beings — including little children — as pawns in their warped game to perpetuate fear and demonize immigrants is despicable, and in some cases, criminal. The American people have resoundingly rejected this Administration's toxic anti-immigrant policies, and Democrats will continue to advance immigration policies that keep us safe and honor our values."