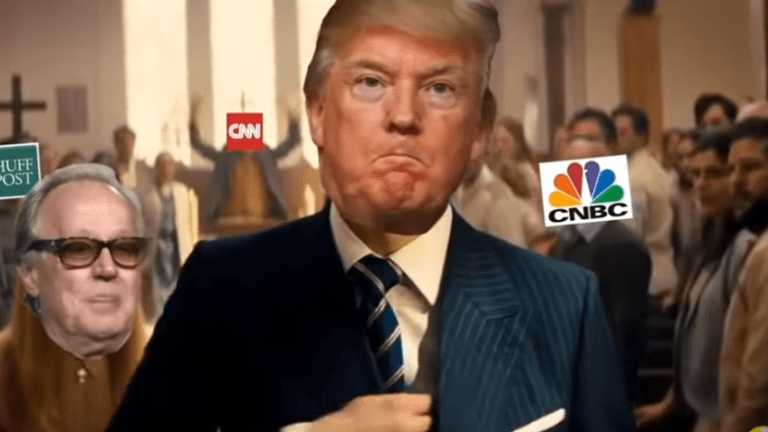 White House condemns violent video played at Trump resort
The White House has finally condemned a video that surfaced over the weekend showing a superimposed picture of President Trump shooting members of the media.
White House press secretary Stephanie Grisham tweeted that Trump had not yet seen the clip, "but based upon everything he has heard, he strongly condemns this video." 
It's highly unlikely that Trump did not see the video as he virtually camps out on social media, and a day does not pass when he isn't smearing somebody on Twitter.
The footage is an altered clip from the film Kingsman: The Secret Service and shows a person with Trump's head superimposed on his body, shooting and stabbing his political rivals and media organizations' logos superimposed onto them in a Church of Fake News.
The video was reportedly shown at a conservative conference held at Trump's National Doral golf resort in Miami.
A spokesperson for Donald Trump Jr., who attended the conference, released a statement condemning the video.
"Don hasn't seen the video and was unaware of its existence until the recent media reports about it, but he strongly condemns the type of disgusting and graphic violence purported to be depicted in the video against members of the media," the spokesman said Monday.
"Regardless of political party, we should all reject any and all violence in our politics, whether it's directed towards members of the media, politicians, the family members of politicians or political activists."
Critics are awaiting Trump's personal condemnation of the clip.