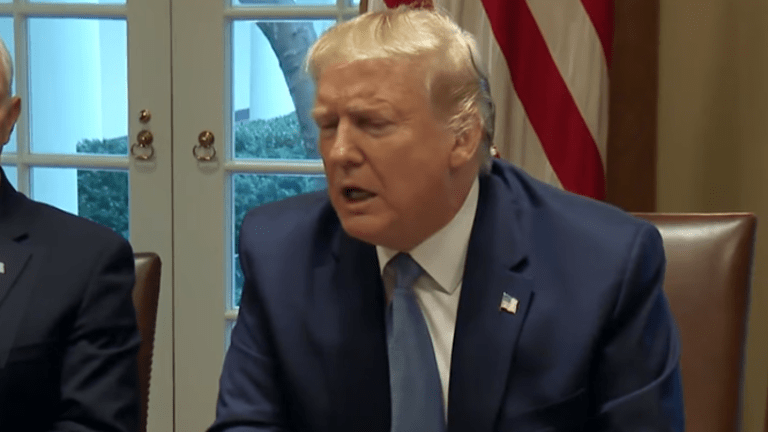 White House appoints GOP House members to  Trump's impeachment team
The White House has announced that President Trump has appointed several Republican House members to advise his impeachment defense team ahead of the Senate trial.
The trial is set to begin sometime this week.
GOP Reps. Jim Jordan (Ohio), John Ratcliffe, Texas), Mike Johnson (La.), Mark Meadows (N.C.), Debbie Lesko (Ariz.), Lee Zeldin (N.Y.), Elise Stefanik (N.Y.) and Doug Collins have been named, per The Hill.
The White House released a statement saying that they "have provided guidance to the White House team, which was prohibited from participating in the proceedings concocted by Democrats in the House of Representatives" throughout the House proceedings and would continue to do so in the Senate.
Johnson addressed the concerns that there was some reluctance to have House members participate in the Senate trial.
"There was some resistance or concern in the Senate that it would become more of a show than a trial and I tried to make very, the people that have been involved in the discussion on this are very serious about this, I mean I was a litigator for 20 years in federal court on constitutional law cases, so this is within my wheelhouse and something I have great interest in," Johnson said. "And the others that I have mentioned feel the same way, so it would be exactly the opposite of the concerns that's been expressed on the other side."
Speaker Nancy Pelosi announced on Wednesday she tapped House Intelligence Committee Chairman Adam Schiff (D-Calif.), Nadler, House Democratic Caucus Chairman Hakeem Jeffries (D-N.Y.), Rep. Zoe Lofgren (D-Calif.), Rep. Val Demings (D-Fla.), Rep. Sylvia Garcia (D-Texas), and Rep. Jason Crow (D-Colo.) as impeachment managers.