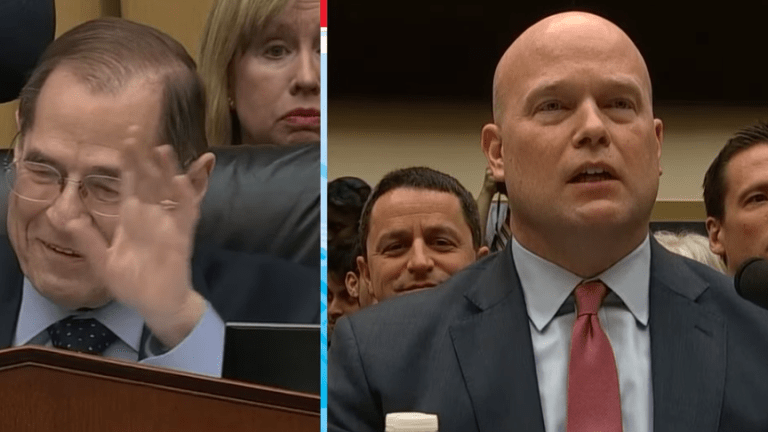 Whitaker claims he has not talked about Mueller investigation to Trump
Acting Attorney General Matt Whitaker has testified that he has not discussed the Mueller investigation with president Trump.
Whitaker went head to head with Democrats at a recent congressional hearing.
House Judiciary Chairman Jerry Nadler asked whether or not he could detail any conversations he has with Trump regarding the investigation.
"I do not intend today to talk about my private conversations with the President of the United States, but to answer your question, I have not talked to the President of the United States about the special counsel's investigation," Whitaker told Nadler.
"We have followed the special counsel's regulations to a T," Whitaker added. 
"There has been no decision that has required me to take any action, and I have not interfered with the special counsel's investigation in any way."
In his opening statement, Nadler criticized Whitaker refusing to recuse himself from supervising the Mueller investigation.
"In my view, your conduct, Mr. Whitaker -- including your decision to ignore important ethics advice when you became acting Attorney General, no matter the consequences -- your conduct, sir, falls well short of the mark," said Nadler.
Whitaker also came prepared with a statement:
"I want to assure you that I will seek to answer the Committee's questions today, as best as I can, but I also must make clear that I will continue the longstanding Executive Branch policy and practice of not disclosing information that may be subject to executive privilege, such as the contents of deliberations or conversations with the President," Whitaker said.
"I have and will continue to manage this investigation in a manner that is consistent with the governing regulations."