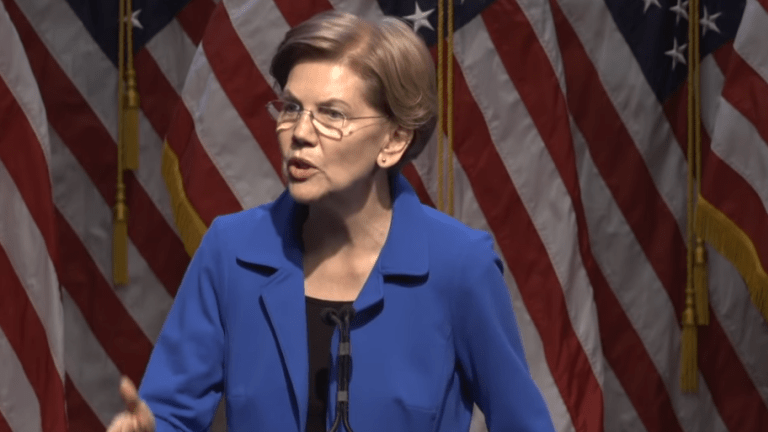 Warren addresses voters who won't vote for her because she's a woman
Presidential candidate Sen Elizabeth Warren recently sat down with Rolling Stone, where they posed a question regarding voters who openly stated that they are voting for Democratic rival, former President Joe Biden, because they won't vote for a woman.
According to the publication, Trump is losing to Bien is several battleground states, with many turning to him just because he is a man rather than basing their decision on whose policies are better for the country.
"I think about the last three years, and the role that women have played in politics. Plain old electoral politics. Look, I went to Trump's swearing in. I thought it was important. I know others decided not to. I come from a witnessing tradition: I wanted to see it with my own eyes. I wore my Planned Parenthood scarf wrapped around my neck to keep me warm, and watched as he was sworn in," Warren begins.
"I remember flying back to Massachusetts that night and thinking, "They could take away health care from tens of millions of people by next Friday." The Republicans controlled the House, the Senate, and the White House. What have we got left? What are we going to do? And, chewing on that as I went to bed that night, got up early the next morning, and then went to the Women's March and saw exactly what we could do. We could come together, and we could raise our voices, and we could make change. I spoke at the Women's March on Boston Common and I realized: This is how we're gonna do it."
She continued, "It's women who have been in the fight for a long time, but it's also women who are coming into the fight for the first time. And friends of women: men who were completely taken aback by what had happened in 2016. Do you remember the coverage on this? You have to really kind of go back and remind yourself. [After] the Women's March, everyone says, "Well, yeah, but will they still be here in a month?" And the answer was: Yeah! Now there are more women who are in this, and more people who are turning it into action, not just a protest. You're seeing all over the internet: You don't like what's happening? Get out there and run for office! If you don't wanna run, find someone who does wanna run and go help 'em. Go volunteer! Go knock on doors. Be a campaign manager. And that's what happened. And then we had the wins in Virginia in 2017, and rolled into 2018. Women have changed the political landscape."