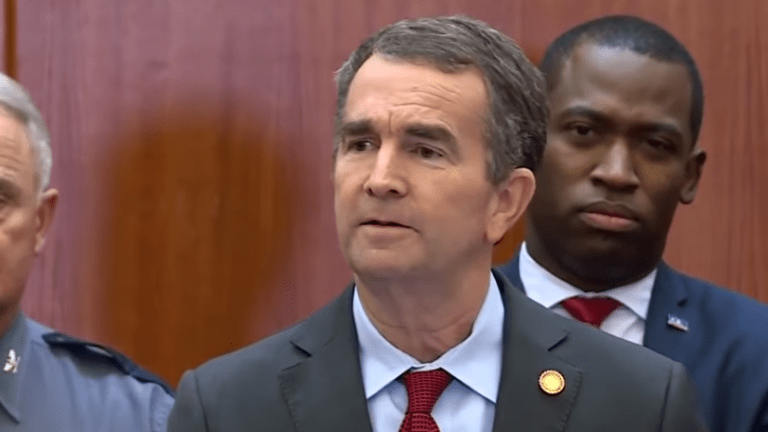 Virginia governor bans weapons at gun-rights rally
Virginia Governor Ralph Northam has announced a ban all firearms and other weapons around the state capitol building this weekend, ahead of a major gun-rights demonstration.
Northam said he wants to avoid a repeat of the violence that took place at the 2017 white supremacist rally in Charlottesville, which led to the death of a counterprotester.
"We're seeing threats of violence. We're seeing threats of armed confrontation and assault on our capitol," Northam said. "These are considered credible, serious threats from our law enforcement agencies."
Police say that attendee numbers could be in the thousands.
"A substantial crowd will be here in Richmond," State Police Superintendent Colonel Gary Settle told reporters. "We're talking several thousands of people."
Last year, Northam was at the center of a scandal after he confessed that he was one of two men in a racist photograph that had been published in a medical school yearbook. He then apologized, said he would do better before declaring that it was not him in the controversial pic.
An investigation was launched, which proved to be inconclusive.
"No one we interviewed told us the governor was in the photograph, and no one could positively state who was in the photograph," the investigators, hired by Eastern Virginia Medical School wrote in a 55-page report.
Northam issued a statement following the release of the report:
"I know and understand the events of early February and my response to them have caused hurt for many Virginians and for that, I am sorry. I felt it was important to take accountability for the photo's presence on my page, but rather than providing clarity, I instead deepened pain and confusion."