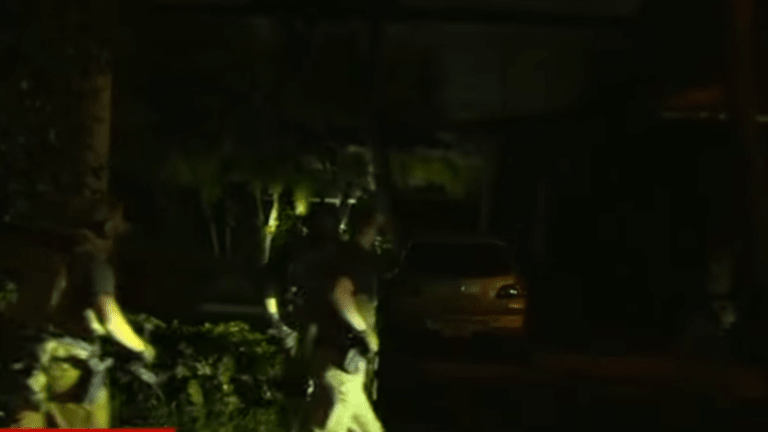 Video of armed FBI agents arresting Roger Stone released
A video of former Trump ally, Roger Stone being arrested by armed FBI operatives has been released.
CNN obtained the footage which shows the moment the bureau arrested Stone after he was charged in Robert Mueller's Russia investigation.
Stone was taken into custody before dawn. During the arrest, the agents are seen with their guns drawn, as they stormed Stone's home in Fort Lauderdale, yelling:
"FBI! Open the door!"
Former NFL star, Chad Johnson apparently witnessed the whole event:
"FBI arrested my neighbor Roger before my morning jog, I've only seen sh*t like that in movies, crazy to start to my Friday," he tweeted.
Stone is now facing multiple counts including obstruction of an official proceeding, making false statements and witness tampering related to his communications with WikiLeaks. It is reported that he shared his finding with Trump at the time, informing him that the info could be used to damage Hillary Clinton's campaign during the 2016 presidential election.
"After the July 22, 2016, release of stolen (Democratic National Committee) emails by Organization 1, a senior Trump Campaign official was directed to contact STONE about any additional releases and what other damaging information Organization 1 had regarding the Clinton Campaign. STONE thereafter told the Trump Campaign about potential future releases of damaging material by Organization 1," prosecutors wrote.
Stone's attorney, Grant Smith, released the following statement about his client's arrest:
"They found no Russian collusion or they would have charged him with it. Roger Stone is vindicated by the fact there was no Russian collusion."