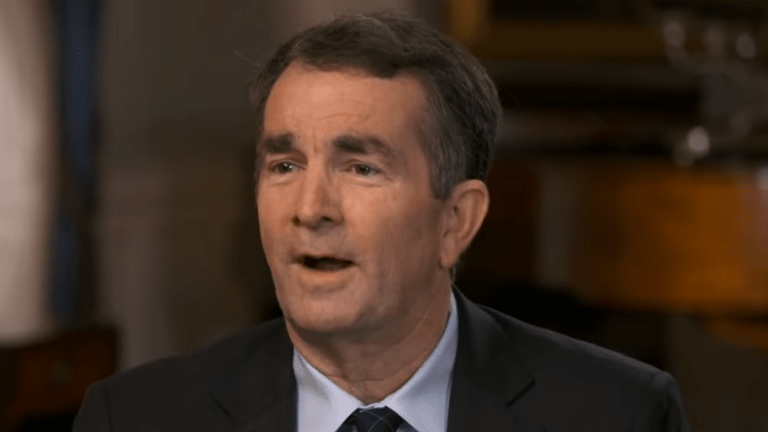 VA Gov. Northam back on the campaign trail after blackface scandal
Gov. Ralph Northam is back to campaigning after laying low following the recent blackface scandal.
According to the Richmond Times-Dispatch, Northam attended a private event at the home of Del. Betsy Carr, D-Richmond, for supporters, constituents and lobbyists on Wednesday. The news was confirmed by his spokeswoman.
Northam also is slated to appear Sunday at the campaign kickoff barbecue for Sen. David Marsden, D-Fairfax.
Marsden said in an interview that he invited the governor to his event not to boost fundraising, but to give Northam a chance to engage with voters in a casual setting following the scandal.
"It's time we got some vehicles for the governor to talk to people informally instead of standing up at a podium at a big event. To let him sit down and talk to people, to make the case around the things he's trying to do on racial reconciliation," Marsden said.
"There was a lot of damage done by this whole incident. The African American community was deeply hurt by this. It's very, very painful," he added. "But at this point in time he appears to be staying in office. If indeed he has work to do on moving the ball forward on racial understanding, he needs a venue to do that, and that's what I'm trying to provide."
Just weeks after Northam walked back on his announcement that he would resign from his position following the blackface scandal, the first lady of Virginia Pam Northam faced scandal of her own after she reportedly handed cotton to young Black children during a tour of the governor's mansion.