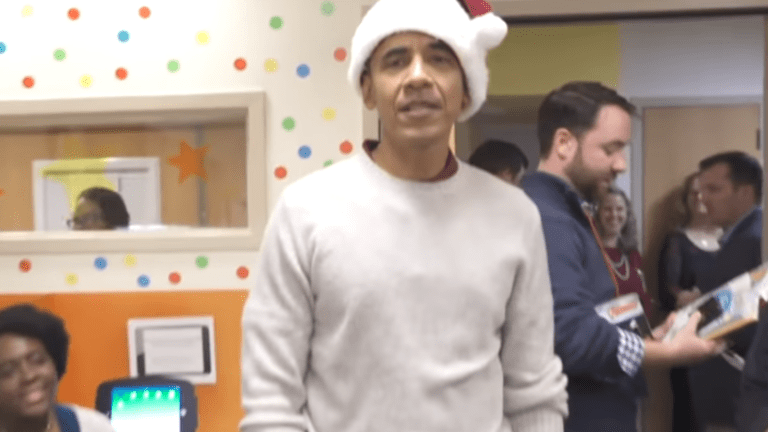 US Freeway named after former President Barack H. Obama
California state lawmakers have approved a plan to name a stretch of the 134 Freeway in the Los Angeles former POTUS, Barck Obama.
The signs have already been placed, and many are very excited about the news.
President Barack H. Obama Highway runs from Rt. 134 running from State Route 2 in Glendale, through the Eagle Rock section of Los Angeles and the cities of Glendale and Pasadena. The reason this particular stretch was named after Obama because it is the route he took from his college home in Pasadena to Occidental College.  
"I am so proud to have authored this proposal to forever appreciate and commemorate President Obama's tremendous legacy, statesmanship and direct connection to Southern California. When my friend John Gallogly suggested the idea I was touched that he suggested it to me and extremely honored to be in a position to bring it to fruition. It is also quite appropriate and symbolic that the California legislature would pass this Resolution for a President filled with compassion on the same day we witness another President turn his back on 800,000 children," said State Senator Anthony J. Portantino.
Portantino currently represents Pasadena and represented the Los Angeles Eagle Rock neighborhood where Occidental is located while in the State Assembly.
"It is so important that California highlights the dignity of President Obama. His direct connection to Southern California in general and to the 134 freeway specifically makes this the appropriate and exciting place to recognize his tremendous accomplishments and the Presidential manner in which he led our country. It is a plus for our region that Anthony is so connected to the grassroots and that he takes our suggestions to heart," added local activist John Gallogly.
While the current POTUS sent his Christmas hate-tweeting and ranting on social media, this is how Obama spent his.