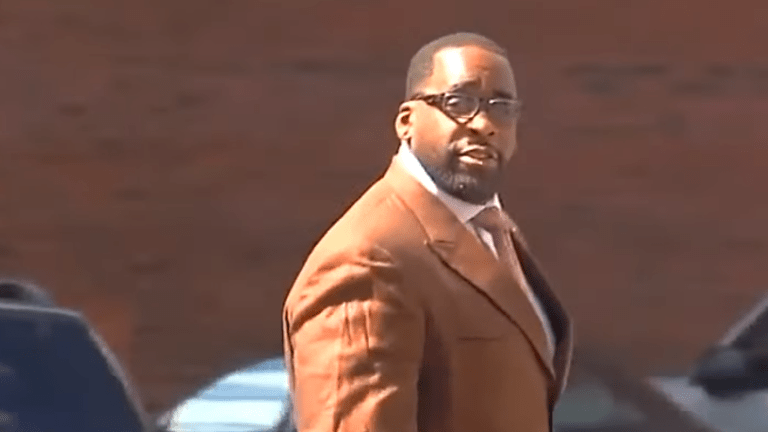 US Attorney says Kwame Kilpatrick shouldn't get pardon from Trump
The top federal prosecutor in southeast Michigan says that ex-Detroit Mayor Kwame Kilpatrick does not deserve a presidential pardon - and says that he will make his views clear to President Donald Trump if asked.
"So far, Mr. Kilpatrick has shown absolutely no remorse for his crimes. He denies any responsibility for the 24 federal felony offenses of which he was convicted, and he has served only one-quarter of his sentence," U.S. Attorney Matthew Schneider told the Free Press a day after Trump granted clemency to 11 convicted criminals.
Kilpatrick is currently serving 28 years in prison for multiple public corruption crimes, has requested a commutation from the White House, claiming he was wrongfully convicted and railroaded by overzealous prosecutors.
"My office is willing to provide any assistance to the Pardon Attorney to explain what really happened in Detroit under Mr. Kilpatrick's watch, and why his conduct justified the sentence he received," said Schneider, who called Kilpatrick's 28-year sentence "a fair and just punishment" for the "devastating impact" his crimes had on Detroit.
 "As the elected mayor, he ran a criminal enterprise that corrupted wide swaths of city government in the early 2000s — at a time when city residents desperately needed honest and effective city services," Schneider said.
Kilpatrick's luck began to take a turn for the worst in 2008 after the Free Press published text messages that showed Kilpatrick lied during a police whistleblower trial when he denied having an affair with his chief of staff. He was also accused of giving misleading information over the firing of a deputy police chief. Criminal and federal charges soon followed.
Kilpatrick, 49, is not eligible to be released until 2037.