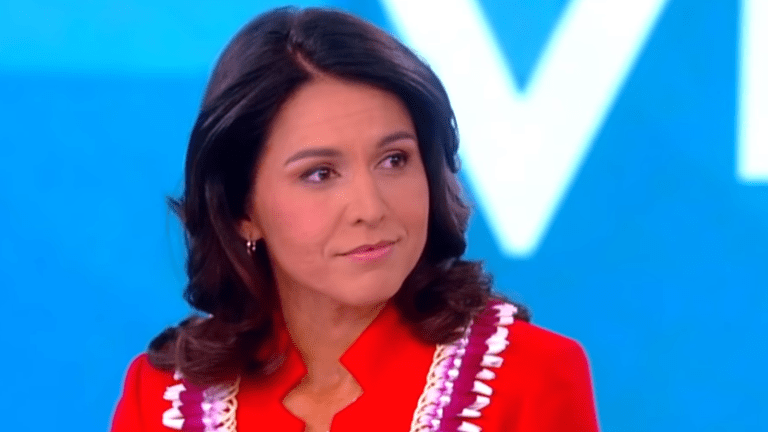 Tulsi Gabbard: Impeachment has 'greatly increased the likelihood' of Trump winning 2020
Rep. Tulsi Gabbard has shared that she believes that the current impeachment proceedings against Trump have "greatly increased" because of the House's vote.
"Unfortunately, the House impeachment of the president has greatly increased the likelihood Trump will remain the president for the next five years," Gabbard says in a video posted to her Twitter account.
"We all know that Trump is not going to be found guilty by the U.S. Senate," she added.
Gabbard's comments mirrored her words last week in New Hampshire where she said:
"I think impeachment, unfortunately, will only further embolden Donald Trump, increase his support and the likelihood that he'll have a better shot at getting elected while also seeing the likelihood that the House will lose a lot of seats to Republicans," she told ABC News.
The House voted to remove the President from office, charging him with abuse of power and obstruction of Congress. The case will now be sent to the Senate for a trial expected to start next month.
The House voted 230-197 to charge Trump with abuse of power and 229-198 to charge him with obstruction of Congress. 
According to CNN, just two Democrats voted against both articles, Reps. Collin Peterson of Minnesota and Jeff Van Drew of New Jersey, who is expected to switch parties soon. 
If impeached, Trump will be just the third president in the history of the country to be impeached. President Andrew Johnson in 1868 and President Bill Clinton in 1998 were also impeached. President Richard Nixon resigned in 1974 before impeachment proceedings against him could reach the House floor.