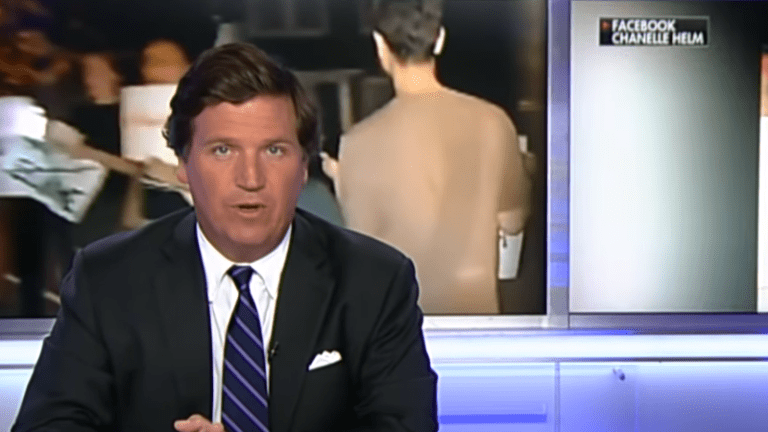 Tucker Carlson: 'White supremacy not a real Problem in America'
Fox Host Tucker Carlson is facing backlash after he claimed that White supremacy is "not a problem in America" just days after Trump condemned White Supremacy.
"If you were to assemble a list, a hierarchy of concerns, of problems this country faces, where would White Supremacy be on the list? Right up there with Russia probably. It's actually not a real problem in America," he said on his show.
"It's not the job of this show to defend the President and everything he says great some things we are not going to defend. But in point of fact, he never endorsed white supremacy or came close to endorsing white supremacy. That's just a lie."
Aside from Trump, his daughter Ivanka Trump, Ted Crus and other Republicans have all spoken out against White Supremacy.
"As our nation mourns the senseless loss of life in El Paso, Texas and Dayton, Ohio and prays for the victims and their loved ones, we must also raise our voices in rejection of these heinous and cowardly acts of hate, terror, and violence," Ivanka tweeted. "White supremacy, like all other forms of terrorism, is an evil that must be destroyed."
Texas Senator Ted Cruz also tweeted:
"As the son of a Cuban immigrant, I am deeply horrified by the hateful anti-Hispanic bigotry expressed in the shooter's so-called 'manifesto.' This ignorant racism is repulsive and profoundly anti-American," adding that, "We must speak clearly to combat evil in any form it takes. What we saw yesterday was a heinous act of terrorism and white supremacy. There is no place for this in El Paso, in Texas, or anywhere across our nation," before concluding that, "We are all Americans and we are all standing united with El Paso."
But Cruz did not let the general consensus sway his radical views:
"This is a country where the average person is getting poorer, where the suicide rate is spiking. White supremacy that's the problem. This is a hoax. Just like the Russia hoax. It's a conspiracy theory used to divide the country and keep a hold on power."