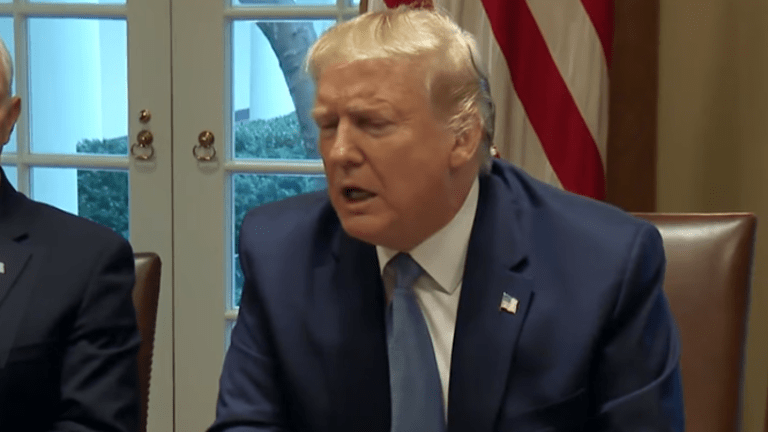 Trump's effort to freeze Ukraine aid began about 90 minutes after Zelensky call
The White House's budget office ordered the Pentagon to freeze security funding for Ukraine just 90 minutes after President Donald Trump's call to Ukraine President, Volodymyr Zelensky.
"Based on guidance I have received, and in light of the Administration's plan to review assistance to Ukraine, including the Ukraine Security Assistance Initiative, please hold off on any additional DoD obligations of these funds, pending direction from that process," Mike Duffey, the White House official in the Office of Management and Budget wrote to select OMB and Pentagon officials on July 25 per CNN.
"Given the sensitive nature of the request, I appreciate your keeping that information closely held to those who need to know to execute direction," Duffey continued.
Senate Minority Leader Chuck Schumer has once again called for Duffey to be a witness at the Senate impeachment trial.
"If there was ever an argument that we need Mr. Duffey to come testify, this is that information. This email is explosive. A top administration official, one that we requested, is saying, stop the aid 90 minutes after Trump called Zelensky and said keep it hush, hush. What more do you need to request a witness?" Schumer said at a news conference in New York.
Despite Trump repeatedly denying that a quid pro quo agreement ever took place, the evidence is damning. The transcripts from his call to the Zelensky, make it clear that Trump attempted to pressure Zelensky into investigating political challenger, former Vice president Joe Biden and his son, Hunter Biden.