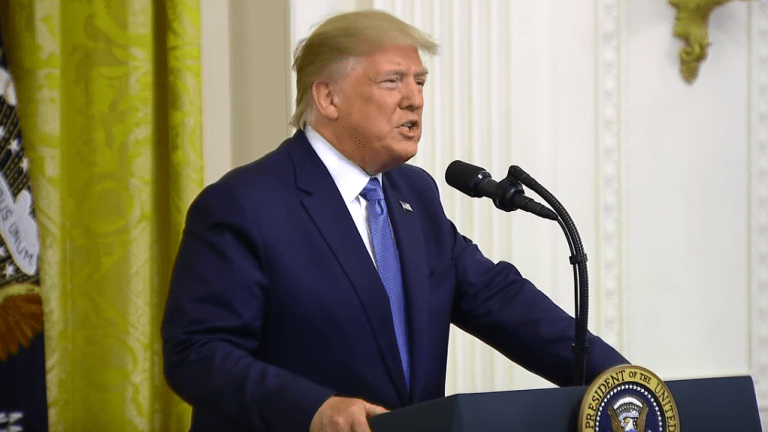 Trump's E.P.A. Won't Ban Pesticide Linked to Child Brain Damage
The Trump administration's Environmental Protection Agency announced that it would not ban a widely used pesticide which is known to experts to cause brain damage in children, among other health issues.
E.P.A. Administrator Andrew R. Wheeler, decided to ignore the risks in favor of the chemical industry and for farmers who have lobbied to continue using the chlorpyrifos, arguing it is necessary to protect crops.
Earthjustice lawyer Patti Goldman said groups would sue again and ask the United States Court of Appeals for the Ninth Circuit to expedite the case.
"By allowing chlorpyrifos to stay in our fruits and vegetables, Trump's E.P.A. is breaking the law and neglecting the overwhelming scientific evidence that this pesticide harms children's brains," Goldman said in a statement.
For now, the chemical industry is pleased with the outcome:
"The availability of pesticides, like chlorpyrifos, is relied upon by farmers to control a variety of insect pests and by public health officials who work to control deadly and debilitating pests like mosquitoes," Chris Novak, chief executive of CropLife America, said in a statement per the N.Y. Times.
Senator Tom Udall, who introduced legislation to ban chlorpyrifos nationwide, said there was "no excuse" for keeping chlorpyrifos in use.
"The science on chlorpyrifos is clear and unambiguous," he said. "It damages the developing brains of children and causes serious health problems in those who have been exposed to it."
The Obama administration proposed banning the use of the pesticide on food crops back in 2015 but former E.P.A. administrator Scott Pruitt authorized its continued use in 2017.