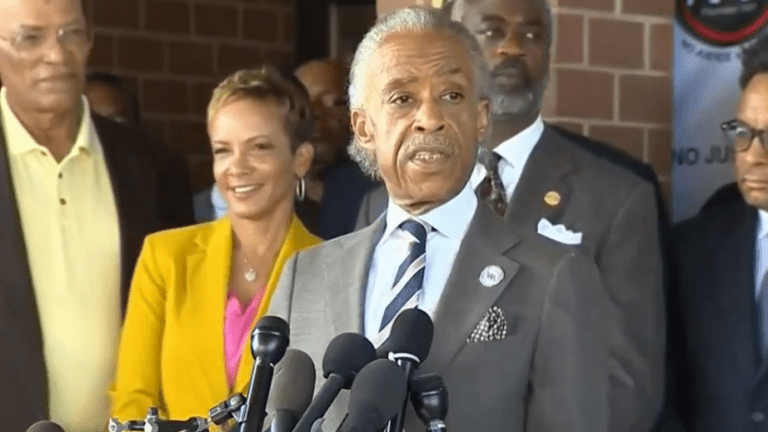 Trumps Calls Rev. Al Sharpton a "Con man" in Social Media Rant
President Trump has lashed out at Rev. Al Sharpton, labeling him a "con man" and accusing the reverend of hating whites and the police.
"I have known Al for 25 years. Went to fights with him & Don King, always got along well. He "loved Trump!" He would ask me for favors often. Al is a con man, a troublemaker, always looking for a score. Just doing his thing. Must have intimidated Comcast/NBC. Hates Whites & Cops!" Trump tweeted.
But he did not stop there:
"Al Sharpton would always ask me to go to his events. He would say, "it's a personal favor to me." Seldom, but sometimes, I would go. It was fine. He came to my office in T.T. during the presidential campaign to apologize for the way he was talking about me. Just a conman at work!" he said of the community leader.
Sharpton faces the wrath of Trump after Sharpton criticized several of the president's comments regarding race and questioned why Trump visited the Martin Luther King Jr. Memorial in Washington, D.C., earlier this year in "secret."
Over the weekend, Sharpton shared a picture of himself standing alongside Trump:
"Trump at NAN Convention 2006 telling James Brown and Jesse Jackson why he respects my work. Different tune now," he captioned the post.
Trump also insulted h House Oversight Committee Chairman Elijah Cummings, D-Md. in another tweet.
"Baltimore, under the leadership of Elijah Cummings, has the worst Crime Statistics in the Nation," Trump wrote. "25 years of all talk, no action! So tired of listening to the same old Bull...Next, Reverend Al will show up to complain & protest. Nothing will get done for the people in need. Sad!"