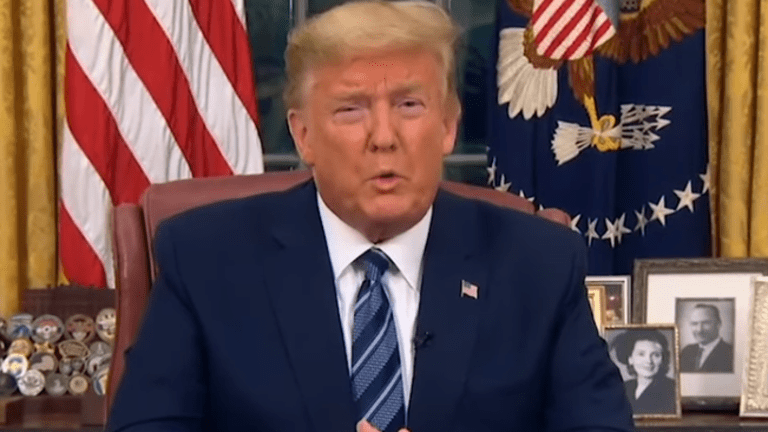 Trump wants 'packed churches' and economy open again on Easter despite COVID-19 outbreak
The country has not yet gotten the sweeping COVID-19 virus under control, but President Donald Trump says that he wants "churches to be packed" come Easter — which could potentially mean a mass spread of the virus.
"We're opening up this incredible country. Because we have to do that. I would love to have it open by Easter," Trump said on Fox News.
"I would love to have that. It's such an important day for other reasons, but I'd love to make it an important day for this. I would love to have the country opened up, and rarin' to go by Easter."
The reporter was baffled by Trump's response, and when pressed on why he's pushing for an easter deadline so close to the announcement of stay-at-home orders, he responded, "Easter's a very special day for me."
Trump continued, "Wouldn't it be great to have all the churches full? You'll have packed churches all over our country … I think it'll be a beautiful time." Trump added that "I'm not sure that's going to be the day," but "that would be a beautiful thing."
His words come as New York Governor Chris Cuomo slammed FEMA for only sending 400 ventilators when the state needs one hundred times that number. He also says that thinks will only get worse in the coming weeks, with numbers hit its peak in three weeks. New York currently has more than 25,000 cases.
Trump is also eager to open the economy back up. "The faster we go back, the better it's going to be," Trump said during the virtual town hall in the Rose Garden Tuesday.