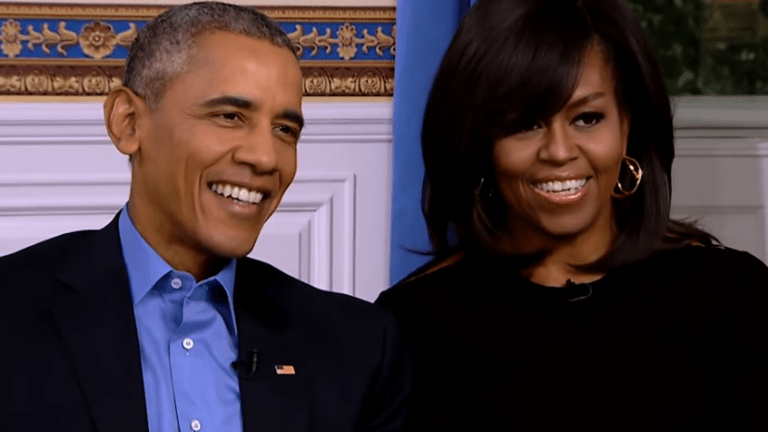 Trump wants Barack and Michelle Obama's books, Netflix deals investigated
President Donald Trump has slammed the Democrats for their inquiries into his administration and asked them to look into former POTUS Barack Obama and former FLOTUS Michelle Obama's lucrative book Netflix deals.
"They failed on the Mueller Report, they failed on Robert Mueller's testimony, they failed on everything else, so now the Democrats are trying to build a case that I enrich myself by being President. Good idea, except I will, and have always expected to, lose BILLIONS of DOLLARS," Trump said in a tweet bashing the Dems.
"for the privilege of being your President - and doing the best job that has been done in many decades. I am far beyond somebody paying for a hotel room for the evening, or filling up a gas tank at an airport I do not own. These Radical Left Democrats are CRAZY! Obama Netflix?" he continued.
"House Judiciary has given up on the Mueller Report, sadly for them after two years and $40,000,000 spent - ZERO COLLUSION, ZERO OBSTRUCTION. So they say, OK, lets look at everything else, and all of the deals that 'Trump' has done over his lifetime. But it doesn't... work that way," Trump added.
Since winning the election, Trump has frequently tried to deflect from his own shortcomings by diverting the attention to the Obama administration. 
This is not the first time Trump has urged folks to look into Obama's book deal.
"Let's look into Obama the way they've looked at me from day one... They could look into the book deal that President Obama made. Let's subpoena all of his records," he said back in July.
Former presidents Bill Clinton, George W. Bush and Ronald Reagan all authored books after their terms ended. He has not called for an inquiry into their deals.