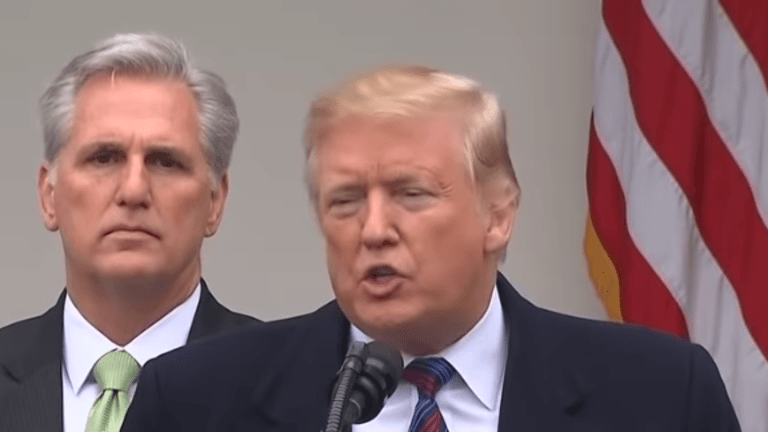 Trump vows to pay Federal Workers after Shutdown
President Trump has vowed that he will sign a bill to provide backpay to federal workers affected by the shutdown.
The Senate passed by unanimous consent legislation Thursday evening that federal workers and furloughed employees will be paid once the shutdown ends.
But the promise means very little when Trump has stated that he is prepared for the shutdown to continue for months or even years.
Federal employees will not be paid on Friday and social media is filled with stories from workers who have struggled since the Christmas holidays.
"I had an opportunity to talk to President Trump a few moments ago and wanted to indicate to our colleagues that he will sign the bill that we've been discussing here to guarantee that government workers who've been displaced as a result of the shutdown will ultimately be compensated," Senate Majority Leader Mitch McConnell (R-Ky.) announced on the Senate floor. 
Democratic Sen. Tim Kaine (Va.) was happy with the news:
"The best message that we could send — and I'm glad that [we are] able to send it by voice vote form this body — is that they will be paid. When we reopen, they will be paid," Kaine said on the floor. 
Trump is now seriously considering declaring a state of emergency to obtain the funds and end the shutdown:
"Well, we can declare a national emergency. We shouldn't have to because this is just common sense," Trump told reporters at the border/
But if he doesn't get his way "then you will see what happens with national emergency, which I can do very easily and there's no question it holds up."